Queen Elizabeth II announced the British government's plans for the coming year at the ceremonial State Opening of Parliament at the Palace of Westminster on 18 May. The State Opening is the formal start of the parliamentary year, and the Queen's speech will set out the governments agenda for the coming session.
The speech is set to contain prison reforms, tuition fees and reveal the potential site of a UK spaceport. Prime Minister David Cameron has stated that the most dramatic prison reforms since the 19th-century will feature the speech, which is written by the government but read out by the monarch while she sits on a throne.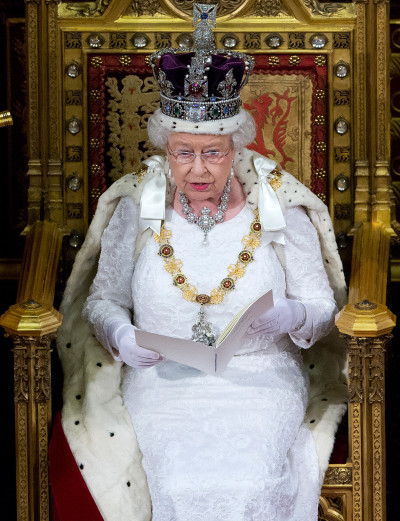 The speech is also expected to include measures to clamp down on extremist preachers that will be closely watched by free-speech groups. A subject that will not be discussed will be the upcoming EU referendum.
On 18 May, Press regulator IPSO ruled a headline published on 9 March by British newspaper The Sun that claimed the 'Queen backs Brexit' to be significantly misleading, although the paper stood by its story. Buckingham Palace had complained to IPSO over the 9 March report, which quoted unnamed sources as saying Queen Elizabeth had made her opposition to British membership of the European Union clear on at least two occasions in the past decade.