Quentin Tarantino's new movie has roles for Brad Pitt, Leonardo DiCaprio and Samuel L Jackson
Margot Robbie has been offered the role of Sharon Tate.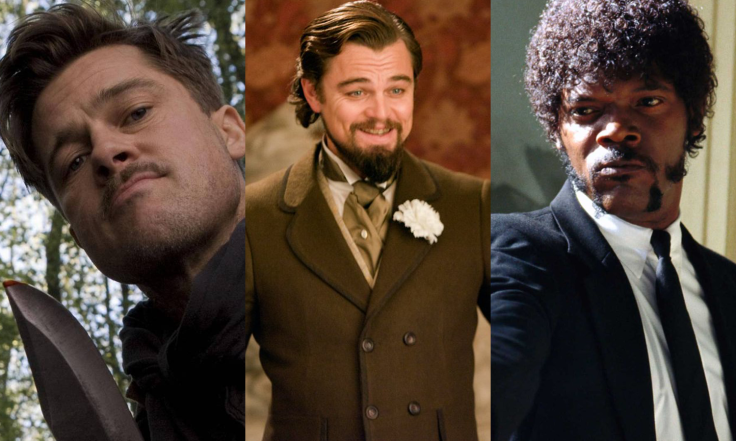 Legendary filmmaker Quentin Tarantino has reportedly finished work on the script for his latest feature film, and the movie might see him reunite with previous collaborators Brad Pitt, Leonardo DiCaprio and Samuel L Jackson.
Deadline reports that Tarantino is now shopping the film – currently being referred to as '#9' – to Hollywood's major studios, with the exception of Disney. He had planned to make the film with The Weinstein Company, with whom he'd worked with his whole career to date.
However, the cascade of sexual assault allegations against co-founder Harvey Weinstein has forced him out of the company, cast him out of Hollywood and thrown the whole company into jeopardy.
It was revealed earlier this year that the film will focus on Charles Manson and the Manson Family murders of the late 60s, however Deadline reports that the Manson won't himself be a focus of the plot.
"I'm told that is akin to calling Inglourious Basterds a movie about Adolf Hitler, when the Nazi leader was only in a scene or two," the report reads.
The Wolf of Wall Street's Margot Robbie has been offered the role of Manson murder victim Sharon Tate, while it's believed Tarantino has been talking to Pitt, DiCaprio and Jackson about other major roles.
No casting announcements have been made so far.
The three actors have worked with Tarantino before: Pitt as a Nazi-hunting soldier in Inglourious Basterds, DiCaprio as psycho plantation owner Calvin Candie in Django Unchained and Jackson as the iconic Jules Winnfield in Pulp Fiction.
Of all Tarantino's films, it's Pulp Fiction that his latest has been compared to.
Tarantino, whose last film was 2015's The Hateful Eight, is currently talking at distance with studios, with discussions to begin in earnest next week. It's expected that a deal will be struck within the next fortnight.
After that, Tarantino will move to begin production in 2018 for a likely release date in late 2019 in time for the start of awards season.