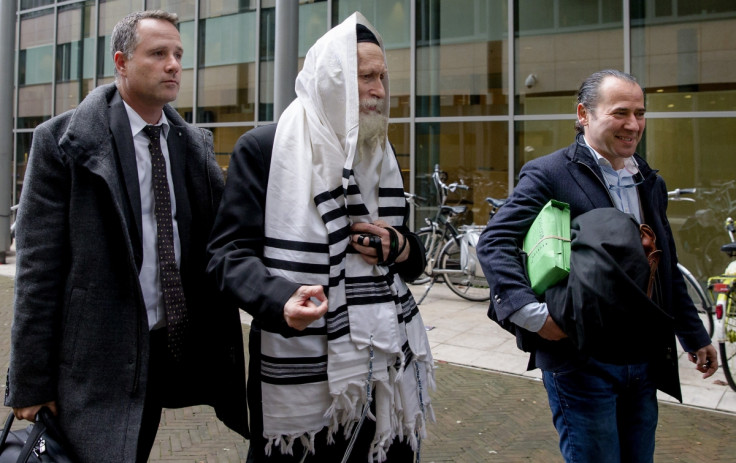 A fugitive rabbi accused of sex offences in Israel has been arrested in South Africa four years after he went on the run Rabbi Eliezer Berland, 80, was arrested in Johannesburg after being on the run since 2012 after being accused of molesting a string of women in his Shuvu Banim community, including a 15-year-old girl.
Since then, sightings of him have been reported across the globe including Morocco, the Netherlands, Canada and Zimbabwe with his band of followers. Berland's lawyer Sharon Nahari confirmed his arrest, according to Haaretz. He is now expected to be extradited back to Israel after a deal was reached between the country and South Africa.
Last time the Rabbi was arrested in the Netherlands in 2015, Berland was able to fight extradition on the grounds the crimes are alleged to have occurred in the West Bank, where Israel does not hold jurisdiction.. After being released on bail, Berland managed to flee and became a globe-trotting fugitive.
He has twice evaded arrested while in South Africa, one time after police raided his hotel room and another which involved a high speed car chase.
Nahari said: "We are preparing to leave for South Africa and deal with the [extradition] request in court. Like we released him from detention in the Netherlands, we will fight now."
Bersland, head of the Shuvu Bonim yeshiva in the Muslim quarter of the Old City of Jerusalem, is renown for having brought thousands of Jews from secular backgrounds closer to Orthodox Judaism.