Motel owner secretly watched guests have sex, deal drugs and murder over 29 years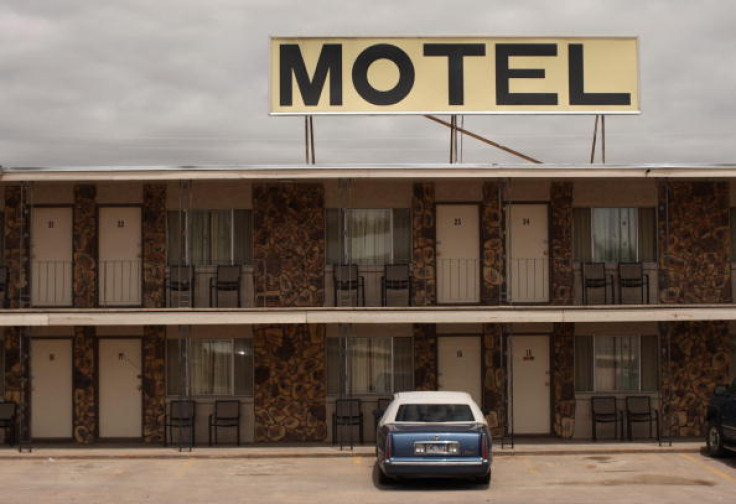 A motel owner has reportedly been peeping at guests for over 29 years at his Manor House Motel in Denver, Colorado. Gerald Foos purchased a motel in 1969 and secretly observed his guests have sex, use the bathroom, and a lot more through the rooms' fake ceiling vents, although he claims to have been a voyeur since 1966.
Foos could face investigations over a 1977 murder and several drug related crimes that he was a witness to. Foos was a witness to the murder but failed to relate the account to the police when questioned.
He says he did not act at the time since, "he was only an observer and not a reporter, and really didn't exist as far as the male and female subjects were concerned."
The married father of two first opened up about his voyeurism when he contacted journalist Gay Talese in 1980 in a handwritten letter. "The reason for purchasing this motel was to satisfy my voyeuristic tendencies and compelling interest in all phases of how people conduct their loves, both socially and sexually," wrote Foos.
"I did this purely out of my unlimited curiosity about people and not as just a deranged voyeur. Sexually, I have witnessed, observed, and studied the best first hand, unrehearsed, non-laboratory sex between couples, and most other conceivable sex deviations during these past 15 years."
Foos contacted Talese in hopes of sharing his written record containing detailed accounts of his observations. "My main objective in wanting to provide you with this confidential information is the belief that it could be valuable to people in general and sex researchers in particular, wrote Foos. Foos' story first went public after Talese published a brief account of the story in a New Yorker article titled 'The Voyeur's Motel'.
Foos also subjected his guests to an "honesty test", where he would leave a suitcase in their rooms and upon the guests checking in, he would tell his wife Donna that someone called about a suitcase they left behind with a thousand dollars. Out of the 15 guests that he tried the honesty test on, only two returned the suitcase. Amongst those tested were a lawyer, a minister and an Army lieutenant colonel.
In his letter to Talese, Foos had mentioned that he contacted the journalist due to his lack of talent as a writer and "fears of being discovered". Reflecting on his voyeur interests, Foos told Talese: "Voyeurs are cripples whom most people think are flawed and imperfect and whom God has not blessed."
© Copyright IBTimes 2023. All rights reserved.