Raheem Kassam: 'Former BNP members should be allowed to join Ukip'
Policy reversal would end blanket ban on former members of far-right groups joining the party.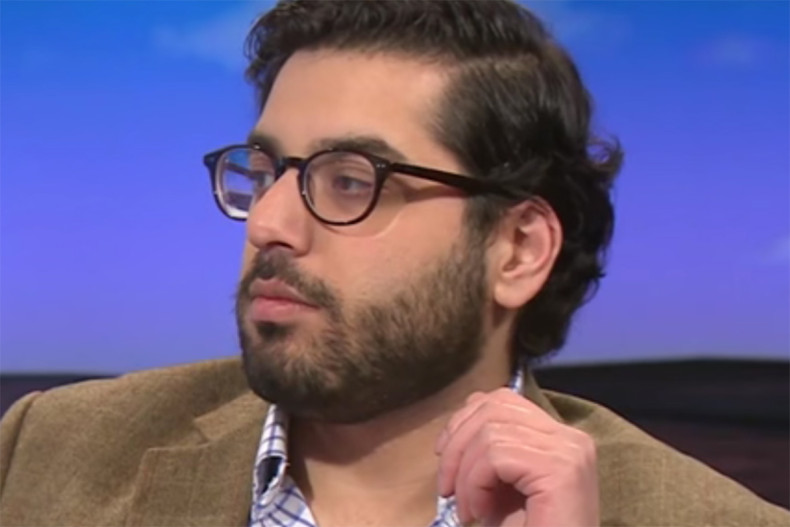 A Ukip leadership hopeful has said the party should end a blanket ban on former members of far-right groups like the British National Party (BNP) from joining.
Raheem Kassam, a former aide to Nigel Farage, said Ukip membership should in the future be decided on a "case-by-case basis" and said those who renounced far-right views should be welcomed into the party.
Current party rules impose a strict ban on granting membership to anyone who had been members of groups like the BNP, the National Front, the English Defence League (EDL) and Britain First.
The ban had previously been used by Farage to counter accusations his party harboured members with extreme far-right views.
Kassam, currently editor-in-chief of alt-right news website Breitbart London, said he wasn't talking about rewriting party rules but instead changing "an interpretation of the rule".
In response to a question during a Facebook Live video, he wrote: "I said we would hear individual people's arguments on a case-by-case basis for why they deserve to be in Ukip and why their BNP membership was an accident or mistake.
"People, especially people who don't study and follow politics all day every day, make mistakes sometimes. We need to be forgiving and help people who want to reform do so. Otherwise what? They will always be disenfranchised and that creates division."
He insisted the policy was "definitely not opening the doors" to far-right activists when asked whether the rule change could lead to a backlash from those concerned it could taint Ukip's image.
A Ukip NEC source told PoliticsHome the prospect of ex-members of far-right groups being admitted to the party was "highly concerning".
"I think that would be highly dangerous for the party's future and highly toxic," the source said.
Kassam is one of several candidates looking to take over the leadership of Ukip after Farage's replacement, Diane James, quit after just 18 days as party leader.
Ukip party rule on far-right membership (source: Ukip Party Rule Book)
Membership is not available to anyone who is or has previously been a member of the British National Party, the National Front, the UK First party, the English Defence League, the British Freedom Party, British People's Party and the Britain First Party (or any other parties or organisations later added to the proscribed list).
Any applications made from people who are or have been members of these organisations will be refused, and any subscriptions collected will be refunded. By making an application for membership, the applicant certifies that he is not and has never been a member of either of these parties.