US Secretary of State Rex Tillerson has reportedly turned down state department's request to host an event to mark Ramadan this year. The rejection is reported to have come amid criticisms over the administration of President Donald Trump's unfriendly attitude towards Muslims.
Ramadan, the ninth month of the Islamic calendar, is considered holy and Muslims across the world observe the month by fasting from dawn to dusk. This year's Ramadan begins on Saturday (27 May) in several Islamic countries.
This is reported to be only one of the very few times in nearly 20 years that the sitting secretary of state will reportedly not host an event during the month of Ramadan, according to Reuters.
To keep with the bipartisan tradition, secretaries of state usually host - at the state department - either an Iftar dinner, which Muslims eat after breaking their fast during Ramadan month, or a reception marking the Eid al-Fitr holiday at the end of the month.
However, this year Tillerson has turned down a request from the State Department's Office of Religion and Global Affairs for the Ramadan event, the news agency cited two US officials as saying. The officials did not want to be named as they are not authorised to speak publicly on the subject.
The office usually initiates such events to mark religious celebration at the department.
"We are still exploring possible options for observance of Eid al-Fitr, which marks the end of the month of Ramadan. US ambassadors are encouraged to celebrate Ramadan through a variety of activities, which are held annually at missions around the world," a state department spokesperson said in response to Tillerson declining to host the event.
However, if Tillerson avoids hosting a Ramadan dinner, it might send a message "that it is not as important to this administration to engage with Muslims," former US diplomat Farah Pandith said.
Pandith helped plan Ramadan events at the White House and State Department when she served in the Bush and Obama administrations.
The State Department began hosting such dinners in 1999 under Madeleine Albright, the first woman to have become the US Secretary of State.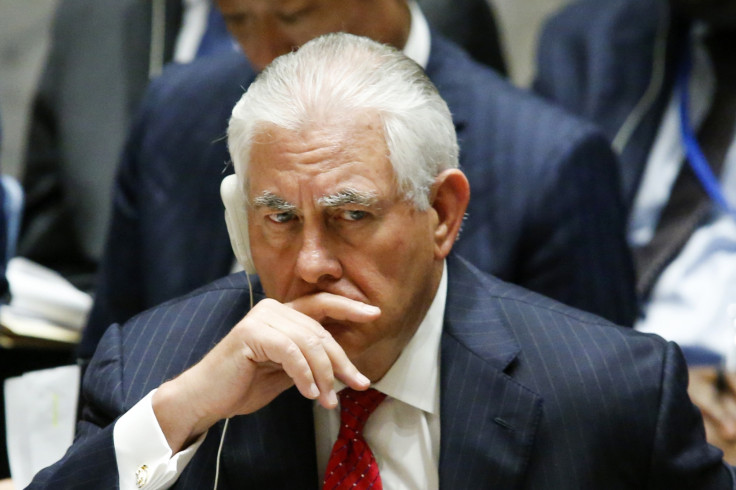 Reuters noted that several prominent Muslim-American groups in Washington, who usually get invited for a Ramadan event, are yet to receive invitation this year.
The Trump administration has been having a fraught relationship with Muslims, with the president ordering a ban on citizens of six Muslim-majority countries from entering the US. He had also called for more surveillance of mosques and he warned of radical Muslims "trying to take over our children".