Two Chinese jets reportedly intercepted a US Navy's surveillance plane over the South China Sea this week, in a manoeuver that Pentagon characterised as "unprofessional and unsafe". This is the second such dangerously close encounter between the two sides in about a week.
The intercept, which involved two Chinese J-10 fighter planes and the US P-3 Orion plane, was conducted on Wednesday (24 May) in international airspace near the hotly contested waters, the Pentagon said on Friday.
One of the Chinese aircrafts flew about 200 yards (180meters) in front of the US plane before conducting a series of slow turns about 100ft above it. The Americans considered this move as unsafe, according to a defence official.
The second fighter jet remained about 750 yards off the P-3 plane's right wing, the Associated Press reported the official as saying. He spoke on the condition of anonymity as he was not authorised to discuss the issue in public.
Navy Commander Gary Ross said Washington is reviewing the incident and will raise its concerns to the Chinese authorities.
"The aircrew deemed the intercept unsafe and unprofessional," Ross said in a statement. "We continue to review the facts of this incident and will convey our concerns through appropriate channels with the Chinese government."
He added that the US managed to continue the operations unimpeded afterward.
The intercept took place on the same day as a US warship conducted a freedom of navigation operation in the disputed Mischief Reef in the Spratly Islands. The USS Dewey, an Arleigh Burke-class guided-missile destroyer, sailed within 12 nautical miles of the waters that China claims as its own territory, triggering strong protest from China.
The warship also carried out a "manoeuvring drill" when it conducted a freedom of navigation operation, in what is seen as its boldest move yet to challenge China's unilateral claims as well as to show the country that it was not entitled to a territorial sea around it, according to US officials.
The intercept by the Chinese J-10 jets took place before the sail, the unnamed defence official said.
China is yet to comment on the intercept.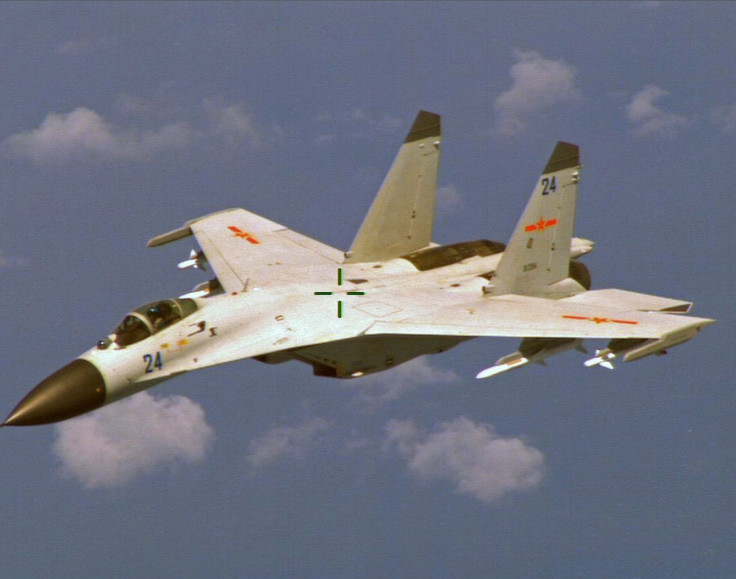 The US Navy's P-3 plane is best known as a submarine tracker, and is also capable of other sensitive signals intelligence gathering, according to a defence news portal Stars and Stripes.
Recently, US accused two Chinese fighter jets of intercepting its Air Force's radiation detection plane in the East China Sea. The Chinese Sukhoi Su-30 jets reportedly came within 150 feet of the US Air Force WC-13.
The four-engine WC-135, dubbed the Constant Phoenix, had been deployed in the past to detect North Korea's nuclear activities and the jet was flying on routine missions in Northeast Asia, a US official told CNN.
However, China had denied US' accusation about its last week's intercept and said it conducted a safe and professional operation.