Cleveland Kidnap Hero Charles Ramsey was Wife-Beater
Neighbour whose actions helped free Amanda Berry, Gina DeJesus and Michele Knight has dark past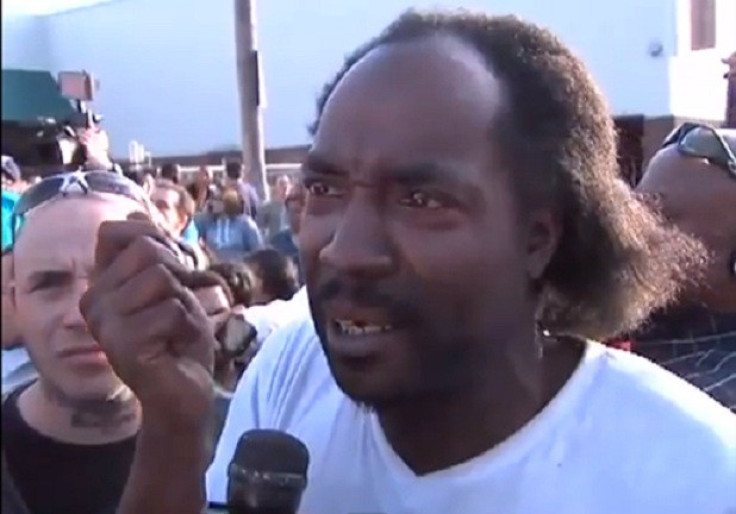 Cleveland kidnap hero Charles Ramsey spent time in jail for repeatedly beating up his wife, it has emerged.
Ramsey has been hailed for his actions in helping three women and a small girl escape from 10 years' captivity inside a house in Seymour Avenue, Cleveland.
But the man who helped Amanda Berry in her frantic escape bid from the property in Ohio - dubbed the House of Horrors by US media -, himself has convictions for violence against women.
Ramsey, 52, was arrested in 1997 and 1998 for domestic abuse of former wife Rochelle and spent time in jail for violating parole conditions.
In 2003 - the same year as Berry vanished without trace - Ramsey was arrested again for beating up his spouse.
Rochelle spoke out about her experience on The Smoking Gun (TSG) website, accusing Ramsey of failing to pay child support for their daughter, who is now 15 years old.
She said that the state of Ohio had confiscated the driving licence of her husband, who works as a dishwasher, as a result.
According to TSG, their daughter is estranged from him.
New details about Ramsey could tarnish his image in the wake of the praise heaped on him for his key role in ending the captivity of the three women. He helped Berry break out by smashing through a door.
His behaviour under media scrutiny suggests a man who has turned his life around after making a series of mistakes.
Ramsey, who declares himself a Christian, insisted that he would accept no financial reward for his actions. He said that any sum should go to the victims to aid their recovery from their lengthy ordeal.
Ariel Castro - one of three brothers questioned by police - has been charged with kidnap and rape.
His brothers, Pedro and Onil, remain in police custody.
Ramsey was also praised by his boss at work.
"He's calm in the face of crazy and hectic things going on," he said. "He always steps up to do anything you ask. He'll come out with us on catering events. He never says no. He always jumps on it."
© Copyright IBTimes 2023. All rights reserved.