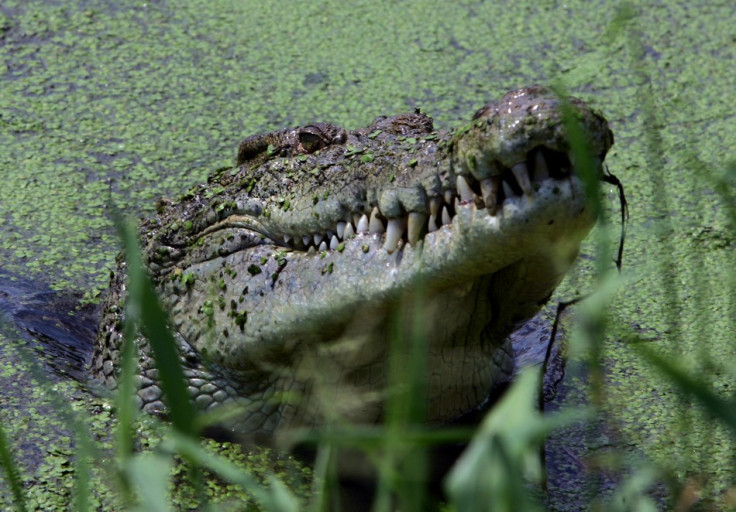 A South African game ranger may lose his leg after rescuing one of his colleagues from the jaws of a crocodile.
Norman Chiwawu, 27, leapt into the crocodile-infested Mogalakwena River armed with a machete to try and save his friend, named Knowledge, the South African Beeld newspaper reported.
Chiwawu managed to save his friend from the 13-foot crocodile, but was then grabbed himself as they both tried to swim ashore to safety.
"I was going ashore, when I heard a 'click' as the crocodile's mouth sank into my leg. I thought my leg was gone. It then rolled me over at least six times underwater trying to drag me down."
Chiwawu managed to hold on to a reed with one hand and pushed the crocodile away with his other hand, before pulling himself on to an island at Mogalakwena Nature Reserve in South Africa.
Another colleague swam out to Chiwawu and carried him to safety.
"People say I am a hero, but I am a hero who may lose his leg," he said from the Tzaneen Medi-Clinic