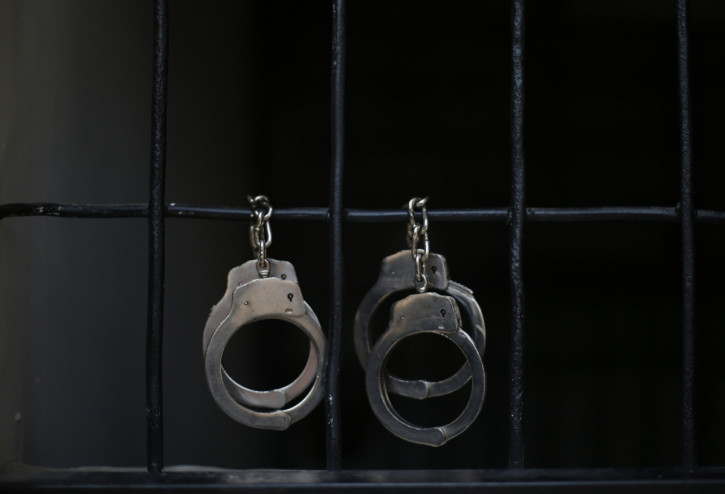 A 37-year-old man from Chelmsford has been jailed for 11 years after being convicted on three counts of rape at the Chelmsford Crown Court on Friday (3 November).
Mum-of-three Rebecca Bellenie who was repeatedly raped by her long-term partner Neil Parrish said, "Rape and abuse became the norm — if I rolled my eyes or looked like I had a bit of attitude he would force me to give him oral sex. I would be verbally and physically abused every day," The Sun website reported.
She also said that the attacks continued even while she was sleeping.
Parrish has been ordered to sign the Sex Offenders Register for life and was also made a subject of an indefinite restraining order.
Bellenie who is also known as Becky by her friends and family said that the relationship had started in May 2010. "We met through mutual friends at the end of 2009. It wasn't until May 2010 that we got together.
"He had cancer — when he moved in I became the carer for everyone," Daily Record website reported.
Bellenie, who has a six-year-old daughter with Parrish, said that life was hard when he was ill, but after he became well, things started to change.
"It was about a year after the all-clear that he started going out on the lash, taking coke, speed, and weed.
"I did not know whether he was always like that and whether the cancer had been a mask for what he was really like," she added.
The 33-year-old finally decided to end the abuse and called off their eight-year relationship in April this year. She contacted the police and reported that she had been raped by Parrish a number of times between 2013 and 2017.
Bellenie said that her three children regularly witnessed the abuse. "Our daughter told the police about him spitting and hitting me — she saw it all the time. I will never put it behind me — he has affected me and my children so much."
"The officers interviewing me told me this was one of the worst cases they had seen — I didn't believe them."
"Parrish subjected the victim to a horrific ordeal. She has shown great strength and bravery throughout the case and subsequent trial after Parrish denied all the allegations," investigating officer Dc Chris Major said after the trial.
"Parrish has shown no remorse throughout the case and will now have plenty of time to think about his actions in prison."
Parrish was sentenced to 11 years for each rape charge, three months for affray, one month for criminal damage and one month for assault by beating. All charges will run concurrently, Chelmsford Weekly News reported.