Ecuador Clinics Use Rape and Torture to 'Cure' Gay People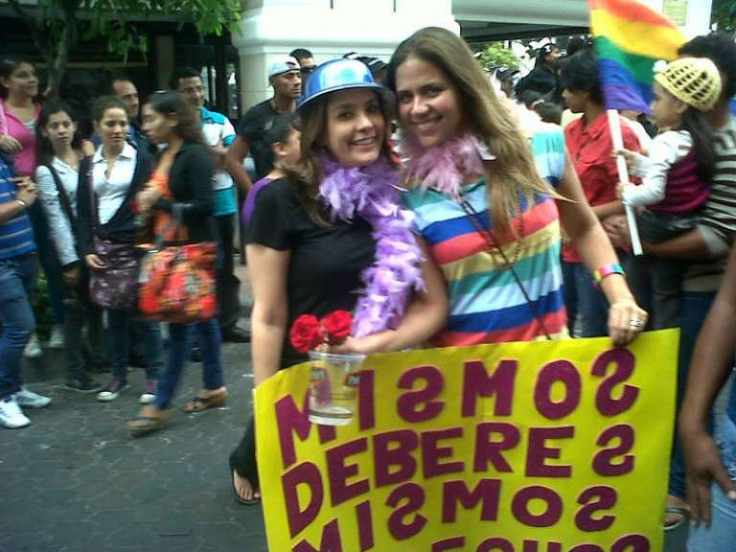 Psychology student Zulema Constante, 22, was heading out to lunch with her father in Guayaquil, Ecuador, when they were stopped by two men who pulled her from her father's car and into their own, driving away at speed.
Fearing a kidnapping, Constante fought furiously, tearing her clothes in the process, but to no avail: she was driven to a remote private clinic where she suffered psychological torture, had to clean toilets with her bare hands and was made to eat maggots. Her crime? Having a girlfriend.
Constante says her own family organised the "therapy" after she told them she was gay. Yet she believes she was "lucky" - other victims have been beaten and sometimes worse.
Another lesbian, Paula Ziritti, 24, described how she was shackled in handcuffs for three months as guards threw urine over her. Ziritti described many acts of sexual abuse by guards in order to "cure" patients of their homosexuality - a process known by the chilling phrase "corrective rape".
In 2011 a petition containing 100,000 signatures was handed to Ecuador's then health minister asking why only a handful of the country's 200 private clinics had been closed despite widespread allegations about rape and torture. The petition, organised by human rights group Fundacion Causana with the support of Change, persuaded the government to free some imprisoned women but campaigners like Ziritti say this is not enough: "The closure of the first clinics by the government is good, but not good enough. Why is the clinic where I suffered still open?"
When reporters from CNN visited one such facility - the Puente a la Vida, or Bridge to Life, in a Quito suburb, director Luis Zavala explained the clinic tried to "convert" homosexuals, their aim being "to modify all inadequate behaviours that are causing a particular individual to take inadequate attitudes". That clinic has since been shut down for human rights violations but hundreds of others, often in remote regions of the country, continue to operate.
Most of the centres - many run by Christian-based groups - claim to be drug rehabilitation centres, but there seem to be many cases of gay people - most of them women - being abused simply for being gay.
Homosexuality has been legal in Ecuador since 1997; in 1998 it became one of the few countries to enshrine protection for gay people in law, and Fundacion Causana's former executive director Carina Vance is now the country's health minister. Yet in this devoutly Catholic and macho society, homosexuality is still seen by some as an abomination and LGBT campaigners complain they are regularly harassed by the police.
© Copyright IBTimes 2023. All rights reserved.