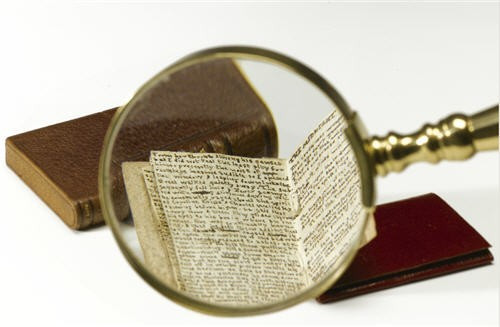 A rare unpublished Charlotte Bronte manuscript dating back to August 1830 has sold for a record £690,850 today at Sotheby's auction house in London.
The tiny book, titled The Young Men's Magazine: Number 2 more than doubled its predicted sell price of £300,000 after it went on auction at Sotheby's English Literature, History, Children's Books and Illustrations sale.
The La Musée des Lettres et Manuscrits Musuem in Paris bought the miniature masterpiece which measures just 35mm by 61mm even though the Bronte Parsonage Museum, based in the literary family's home town of Haworth in West Yorks, had offered £600,000 get their hands on it.
The book, which was written when Bronte was 14, 17 years before she wrote the iconic Jane Eyre, and features 400 words across 19 pages. It is one of six handwritten Young Men's Magazine books created by Bronte and her siblings.
Today the Lucasta Miller, author of The Brontë Myth, told The Guardian that the sale to the French Musuem was "a genuine loss. This manuscript embodies a phase in [Charlotte Brontë's] early development, and provides real insights into how she went on to produce her mature masterpieces, Jane Eyre and Villette. As a physical object it is not just of sentimental value. The tiny pages and the microscopic writing embody the nature of her creativity so uncannily that you have to see the manuscript in the flesh truly to feel and understand how her imagination worked."
La Musée des Lettres et Manuscrits plans to put the manuscript on display in January.