The first series of Versailles, a joint BBC and Canal Plus venture, was branded "porn" by some critics due to its adult nature, but series 2 seems intent on upping the ante with scenes including five-in-a-bed sex.
Set from 1667 onwards, the period drama follows King Louis XIV – France's most notorious womanising, warmongering monarch – as he struggles to hold his court together.
The first episode of series 2 has already aired in France and showed an all-male orgy in which the king's brother Philippe (Alexander Vlahos), Duke of Orleans, is joined by his lover the Chevalier de Lorraine (Evan Williams) and three courtiers, all nude.
Another scene saw British actor George Blagden naked with his mistress, Madame de Montespan (Anna Brewster).
If this is just a gentle taster of what is to come then the finale should be a shocker with an early promo trailer littered with gratuitous nudity along with the Sun King inviting viewers to his court dominated by "corruption", "darkness", "temptation" and "murder".
This latest outing is expected to take a four-year jump into the future. Set in 1671, King Louis' courtiers will start an uprising as they demand more power.
The first series reportedly contained 36 X-rated scenes and led Norman Wells, of the Family Education Trust (a group which campaigns against sex education, for corporal punishment and for more mothers to be homemakers) to say: "The BBC may choose to refer to Versailles as a 'period drama', but a programme featuring such sexually explicit scenes is quite simply pornography dressed up under another name."
Condemning it as "TV junk food", Chris McGovern of the Campaign for Real Education (a right-wing pressure group that opposes anti-racism and anti-sexism campaigns in schools), said: "It's playing to the lowest common denominator and it has little to say in terms of history."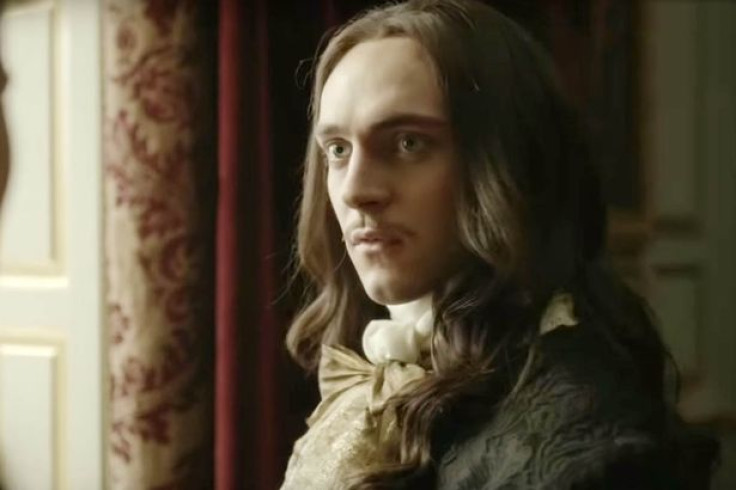 However, historian Lucy Worsley disagreed, declaring: "They can take their clothes off and swing from the lampshades if it will get viewers interested in the baroque era, which is quite a hard sell."
Despite the raunchy content of the show, it has not deterred a number of Brit stars from joining the cast including White Mischief's Greta Scacchi as scheming Madeleine de Foix. While Downton Abbey alum Harry Hadden-Paton takes on the role of her ambitious son Gaston.
Defending its decision to bring the show back, a spokesperson for the BBC said: "Versailles is an established series shown after 9pm on BBC2 and its content is nothing beyond the expectations of a post-watershed UK television audience."
Versailles series 2 begins on BBC2 at 9.30pm on 21 April.