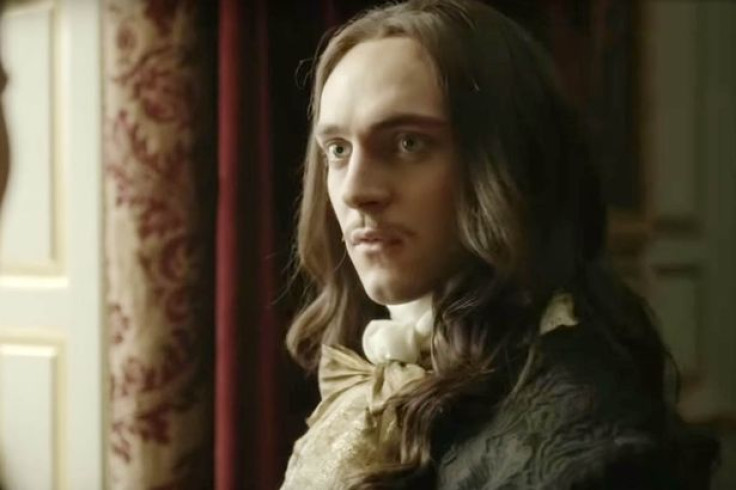 As the BBC launches its new period drama, Versailles, viewers will find out once and for all if the televised depiction of King Louis XIV's early reign is too saucy for the small screen. After much hype surrounding the forthcoming series, which has hit headlines due to its provocative sex scenes as the story follows the young monarch seeking authority on both court and country, we'll finally find out if it lives up to the carnal hysteria.
George Blagden stars as the new ruler, who faces resistance and betrayal, along with a lot of bonking, in his mission for respect, and he's let down by some of his closest confidantes. If you were a fan of The Tudors and preferred having a cuppa and a packet of biscuits in front of Wolf Hall instead of going raving with your mates, then this will be right up your street – or slightly dodgy alley, in this case.
The show, described by the Beeb as "a delicious treat", has already aired in France and Canada, and one of the show's creators and writers, David Wolstencroft, has given an interview to The Telegraph in an attempt to insist it's not dominated by sex.
He said: "If you look at all of those so-called sex scenes, and by the way there really aren't that many, if you count them, you will discover that the sizzle is not the steak. What you'll find that it is a part of life. We show that your access to power is about getting close to somebody. Those relationships are what matter."
"I really do challenge anyone to watch the whole series and then to come back and talk to me about sex and Versailles. It's actually a very carefully organised, much thought about, calculated way by Simon and I of exploring power." Right you are, Wolstencroft.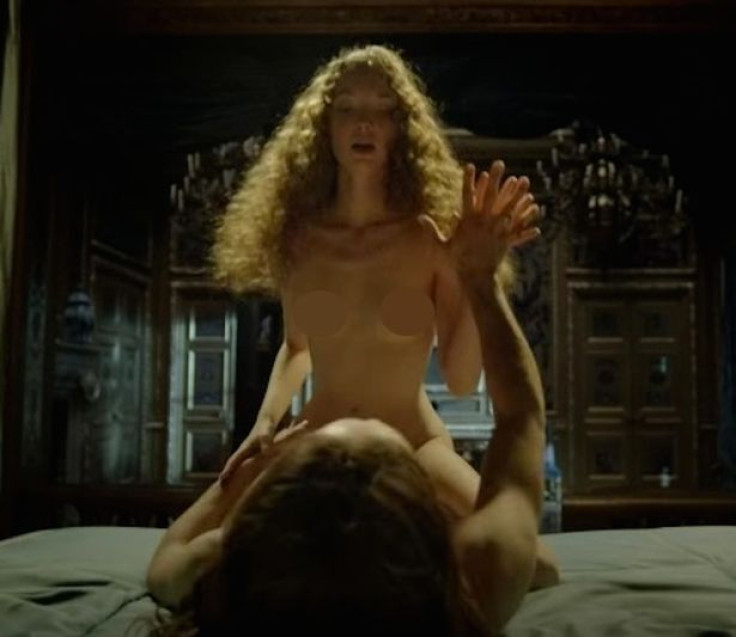 The licentious costume drama is set to air a graphic romp approximately two minutes after the starting time of the premiere episode at 9.30pm. Blagden (King Louis) will get down to business with pretty French actress Alexia Giordano in the steamy scenes, and the £21m ($30m, €27m) television series will air another seven within the hour.
Other eyebrow-raising moments will include Queen Marie-Therese seen with a dwarf up her skirt and Swiss actress Noémie Schmidt emerge from a lake in a diaphanous dress.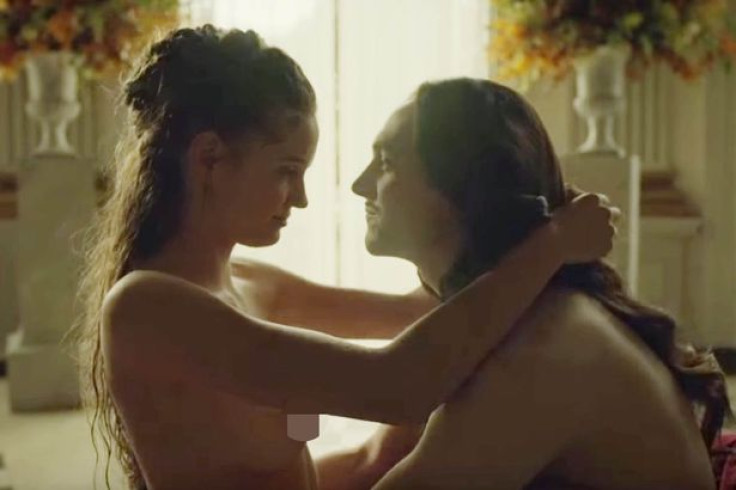 Tory MP Andrew Bridgen was quick to slam the new drama, accusing the BBC of "dumbing down" King Louis XIV's story. He said: "There are channels where, if you wish to view this sort of material, you would have to pay for it. BBC viewers don't have a choice.
"They have to pay for it whether they approve or not. Is this an example of the BBC dumbing down and seeking more sensationalised programming? That's an arms race to the bottom – quite literally in this case," he added.
See for yourself tonight as the first episode airs on BBC2 at 9.30pm on 1 June.