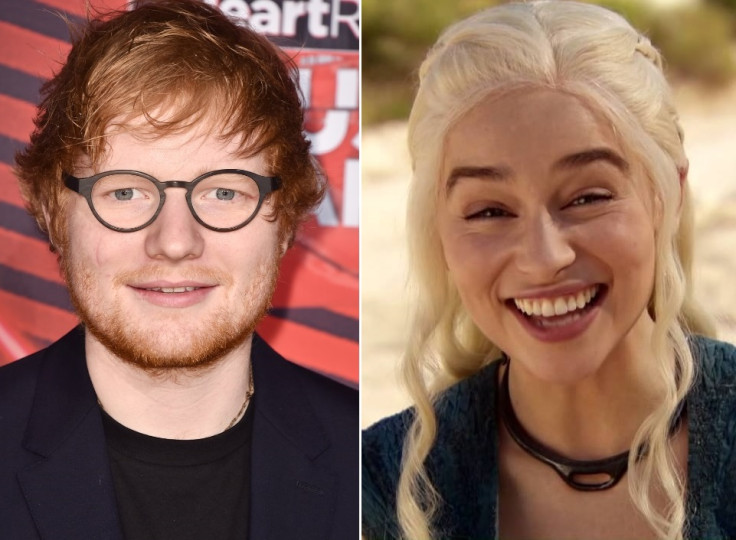 Ed Sheeran has revealed that he would rather have sex in Game of Thrones than die.
The Shape Of You hit-maker, 26, will make a guest appearance in an upcoming episode when the popular HBO fantasy series returns for season 7 in July.
Little is known about his character, but Sheeran has been teasing a few details.
He said: "I don't die in it, I don't die. I'm only in it for like five minutes.
"I'd probably prefer to have sex than die in the show. I'm sure a lot of people are into that, but I'm not," he added to website Refinery 29.
Producers previously revealed that they had trying to get Sheeran on the show for quite some time as they wanted to surprise Arya Stark actress Maisie Williams who is a huge fan.
Speaking at Southwest Film Festival in Austin, Texas, they said: "For years we were trying to get Ed Sheeran on the show to surprise Maisie and this year we finally did it."
Celebs who have made cameos in the past include music stars like Mastodon, Snow Patrol's Gary Lightbody and Sigur Rós.
Sheeran's comments about being open to getting down and dirty on camera come after he suggested ginger people have group sex in Brussels to breed amid growing fears they are "going extinct".
The proud red-head was quizzed about the findings of "certain professors and smart people", during a video chat in the Belgian capital.
"Maybe we're only an endangered species because people avoid sleeping with us," he put forward.
While Studio Brussels interviewer Linde Merckpoel – who was also a redhead – showed him creepy mocked-up photos of what their babies would look like if they were to procreate, Sheeran took the call to "save the ginger race" one step further.
He joked: "We should get all the ginger people in Brussels together and have one big gang bang."