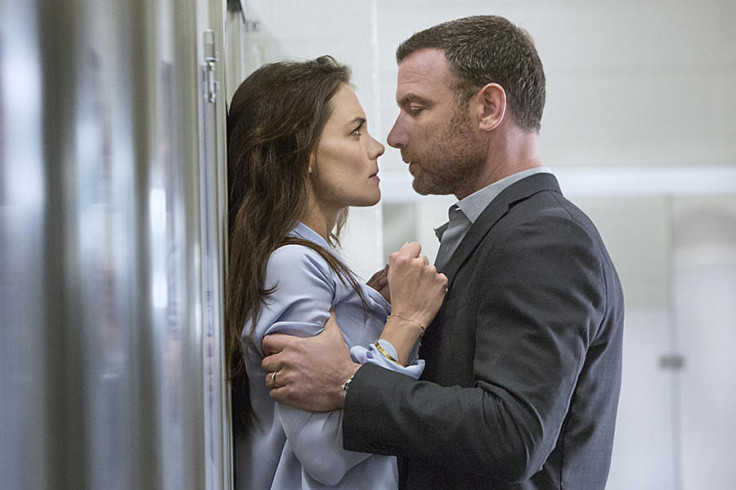 Ray Donovan will return with its third season on 12 July at 9pm on Showtime.
The premiere episode is titled The Kalamazoo, where Ray is enlisted by a wealthy family to free their son.
Here is the plot summary for episode 1:
Season 2 ended with Ray basically burning all his bridges after Ezra ordered the murder of the Boston Globe reporter Kate McPherson despite Ray's protests, in order to protect their secrets.
There is a few months gap between both the seasons and Ray is now working on his own but continues to ache at his friend's betrayal. He takes up the case to rescue the kidnapped son of Ian McShane's character.
The first trailer for season 3 of Showtime's hit drama finds Ray as the Boston thug-turned-Hollywood fixer trying to rebuild his empire.
The trailer introduces special guest star Katie Holmes as a tough, stylish businesswoman Paige, the daughter of billionaire Andrew Finney played by Ian McShane.
The trailer announces that "a good family business is not the same thing as a good family."
According to a TV Guide report, the show is saying goodbye to a significant character in the season 3 opener episode.
"Someone very close to him dies just moments into the Season 3 opener. And while Ray, as usual, never lets the pain truly show, in fact, he basically avoids seeing his wife and kids, who want to help him reckon with his feelings," says the report.
It is clear that Ray is carrying some extra guilt along with all his other pent up emotions this season.
Who will die? All questions will be answered when Ray Donovan returns on 12 July.