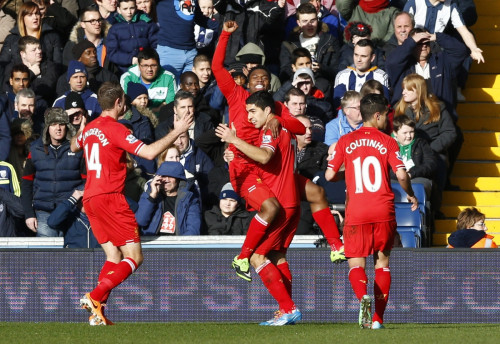 Ray Houghton believes Liverpool have the advantage in the race for Premier League glory as they are yet to play title rivals at Anfield this season.
The Reds have six home matches remaining and are yet to face Chelsea, Manchester City and Tottenham Hotspur in the second-half of the campaign with only 12 matches left to play in the league.
Houghton earlier considered the west London club and the Citizens to steal the march in the title race. With the Merseyside club's absence in European football this season, the Glaswegian states that his former club must win those important league matches if they are to emerge as English champions in May this year.
"Liverpool haven't got any European fixtures, and that's a great thing. They've played all of the top teams away, apart from Man United. They have still got Chelsea, Man City and Tottenham to come to Anfield," Houghton told talkSPORT.
"If you look at it from that point of view, it's in Liverpool's hands how well they do. If they win those games it puts pressure on the other sides to win their games."
"At one stage I thought it was going to be a straight shoot-out between Chelsea and Man City but having watched them in the last few days, neither one of them showed me why they should be Premier League champions," he added.
The competition for the coveted first place is intensifying as Brendan Rodgers' side are fourth in the league table with 53 points, having played 26 matches, trailing the Blues and the Gunners by four and three points respectively.
Spurs are hot on their tails sitting fifth place with 50 points so far while City have played a game less (25) but are third with 54 points.
The Reds have scored nine goals in their last two league fixtures played at home beating Arsenal 5-1 and dispatching neighbours Everton 4-0 in the Merseyside derby.
This weekend, the league matches have taken a backseat as teams are set to battle it out in the fifth round of the FA Cup. The top four teams in the league are in action against each other as Manchester City face Chelsea at the Etihad Stadium on Saturday while Arsenal welcome Liverpool to the Emirates Stadium on Sunday.