Ray J: Kanye West's Famous video is ruining my engagement to Princess Love
Girls actress Lena Dunham has compared West's explicit music video to a 'snuff movie'.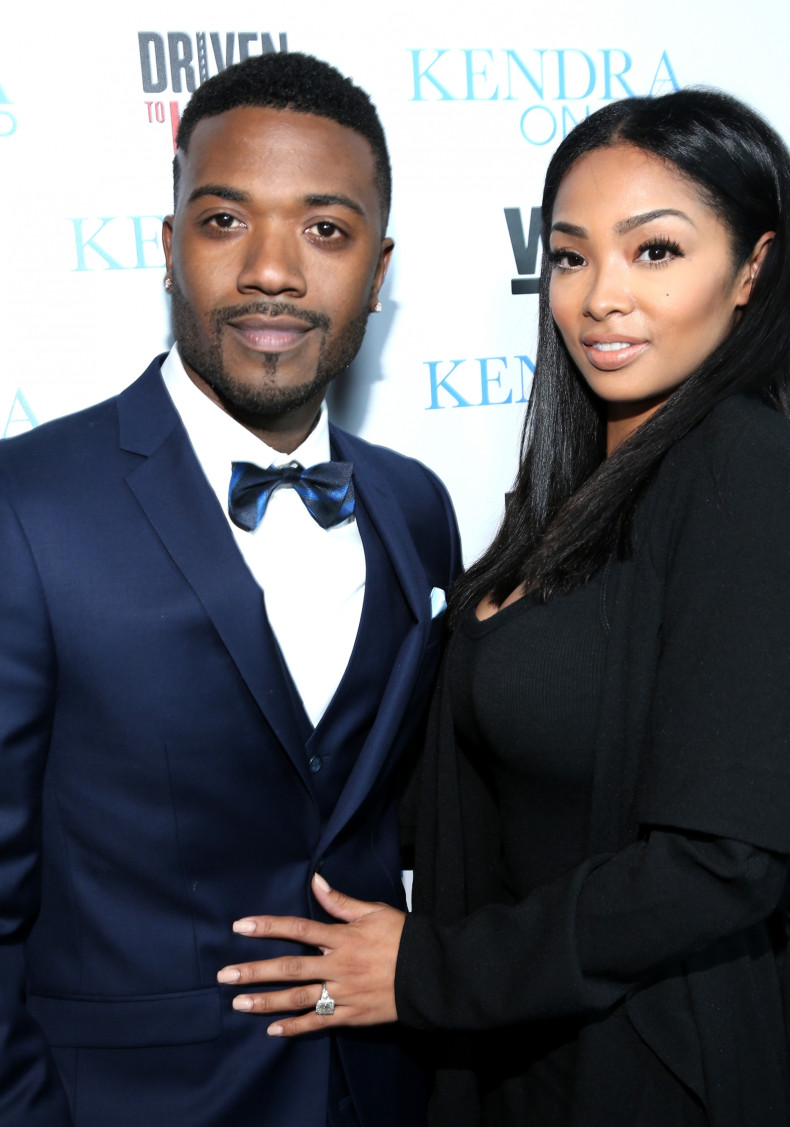 Kanye West has a lot to answer for regarding his Famous music video. West, 39, created a semi-naked waxwork figure of Kim Kardashian's ex-boyfriend Ray J positioned in a bed with 10 other nude celebrities including Taylor Swift, Rihanna and Kimye themselves. Ray J, 36, is furious at being featured in the music video and says it is affecting his engagement to Princess Love.
There is no love lost between West and Ray J as the latter released a sex tape with Kardashian in 2007 before her marriage to the rapper. It is no surprise then that Ray J is far from happy about his involuntary involvement in West's latest promotional stunt. When asked about the Famous video, Ray J told Entertainment Tonight: "Man, I'm just trying to stay positive. I'm engaged. My marriage is all messed up 'cause of craziness. I'm not part of nothing crazy."
He continued: "I walk down a good path. My fiancee tripping. It's all bad in my world, and that ain't cool. Don't put me part of nothing that's weird, that don't make no sense. Can I grow up? Don't put me part of nothing that's weird, that don't make no sense."
West also mentioned Ray J on the song Highlights, which features on the rapper's latest album The Life Of Pablo. He raps: "I bet me and Ray J would be friends, if we ain't love the same b***h/ Yeah, he might have hit it first, the only problem is I'm rich." After releasing the 2013 track I Hit It First, believed to have been written about his relationship with Kardashian, Ray J has tried to distance himself from their sex tape scandal.
When asked about the Keeping Up With The Kardashians star in an interview with Hot 97 in March 2016, Ray J said: "I only think about one woman and that's Princess. Princess don't like me talking about all that stuff, it's corny. I told her I'm sorry a few times when it was happening because it is intense. Now moving forward is all that matters and to keep going back into it is when it gets a little awkward and a little corny.
"But for us, we're strong and in such a positive place. I don't even trip when the question comes, I just want an opportunity to say I'm in a new place, I'm a grown a*s man and I'm not the old Ray J where I would boast, brag and have something negative to say. Now it's time to move into a different phase and I want people to see the transition and my reactions through all of my past stuff and then moving into the future. I think it's a blessing that we're in this space."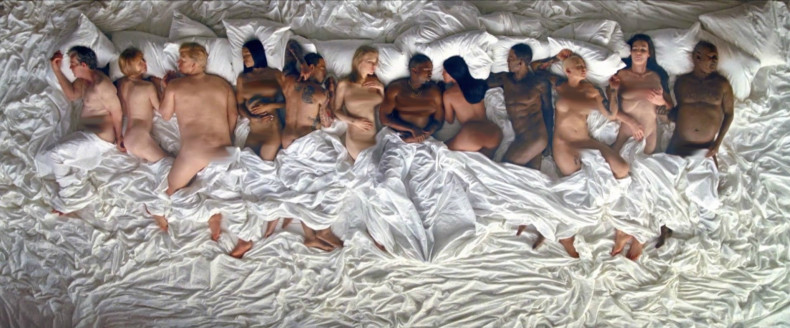 The Famous video has also been slammed by Girls actress Lena Dunham in defence of her close friend Taylor Swift whose naked waxwork also features in the video. Addressing the inclusion of Bill Cosby's waxwork despite the ongoing sexual allegations against the comedian, Dunham wrote in Facebook post: "While Bill Cosby's crimes are still being uncovered and understood as traumas for the women he assaulted but also massive bruises to our national consciousness... Now I have to see the prone, unconscious, waxy bodies of famous women, twisted like they've been drugged and chucked aside at a rager? It gives me such a sickening sense of dis-ease."
She continued in the lengthy letter: "I'm sure that Bill Cosby doll being in the bed alongside Donald Trump is some kind of statement, that I'm probably being trolled on a super high level. I know that there's a hipper or cooler reaction to have than the one I'm currently having. But guess what? I don't have a hip cool reaction, because seeing a woman I love like Taylor Swift (f**k that one hurt to look at, I couldn't look), a woman I admire like Rihanna or Anna [Wintour], reduced to a pair of waxy breasts made by some special effects guy in the Valley, it makes me feel sad and unsafe and worried for the teenage girls who watch this and may not understand that grainy roving camera as the stuff of snuff films."
Dunham, 30, concluded: "Here's the thing, Kanye: you're cool. Make a statement on fame and privacy and the Illuminati or whatever is on your mind! But I can't watch it, don't want to watch it, if it feels informed and inspired by the aspects of our culture that make women feel unsafe even in their own beds, in their own bodies."
Watch Ray J discuss the Kim Kardashian sex tape scandal on Hot 97: