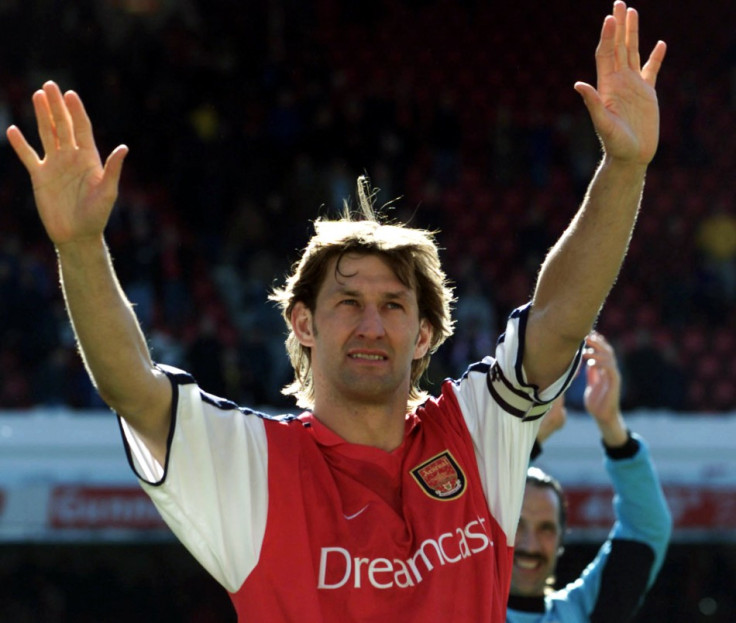 Arsenal legend Tony Adams admits he is hugely honoured by the club's recent unveiling of a statue of him outside the Emirates, alongside fellow club luminaries Thierry Henry and Herbert Chapman.
The former Arsenal captain's stellar playing career for the Gunners was immortalised in bronze to commemorate the club's 125 year anniversary last week, and while he admits such accolades are normally reserved for the deceased, Adams admits he is thrilled by the lofty compliment.
Adams played over 500 games for Arsenal during his stunning Highbury career that lasted nearly two decades. The tough-tackling centre-half won four league titles with Arsenal and 66 caps for England and is widely regarded as one of the greatest players in the club's history.
"It's been a year or more now since I found out about the statue. I've been working with the artist, giving him all my dimensions and that, making sure he increases my chest size by a few inches." The Arsenal great told the Daily Telegraph.
"Now it's done, Ray Parlour actually reckons the statue moves quicker than me!
"But seriously, I was thrilled to bits when I heard." The ex-Arsenal skipper told his former Arsenal teammate Alan Smith.
"It's a massive honour to be recognised this way. I know some people think you should be dead before having a statue cast but, without wishing to get too profound, this commemorates a playing career that died a while back."
Adams retired from playing for Arsenal in May 2002 and remains one of the few one-club men in modern football. He made his debut as a 17-year-old, in November 1983 against Sunderland in the First Division. He famously battled alcoholism and drug addiction during his remarkable playing career and founded the Sporting Chance Clinic in 2000 as a result of his well-documented problems.