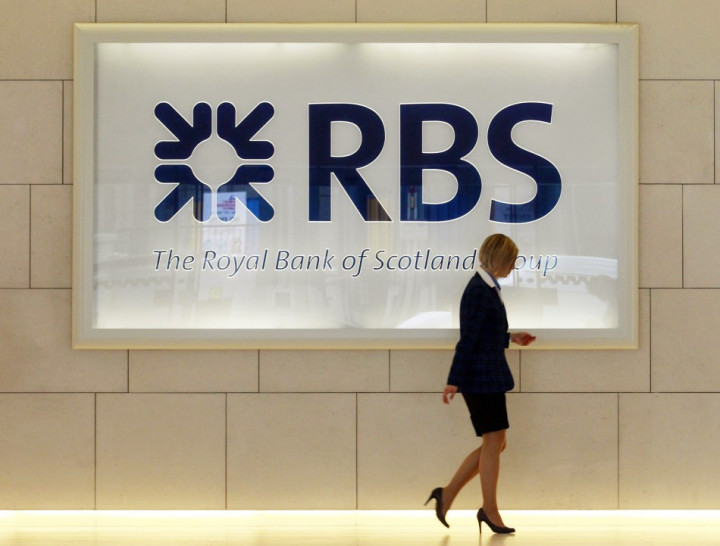 RBS increased its real economy lending by almost £1bn in the first quarter, after a boost from the Bank of England's credit easing initiative, the Funding for Lending Scheme.
This increase is despite Bank of England data showing that net lending, by the 40 FLS participants, dropped £300m (€352m, $458m) in the first quarter of 2013.
RBS, in which the government holds an 82% stake after bailing it out during the financial crisis, said it had increased SME lending alone by £600m in the three month period.
It also hailed it as its "strongest performance" since FLS launched in summer 2012.
"We continue to punch above our weight in terms of lending to UK businesses - we have helped over 22,000 SME customers through the FLS scheme, and we're making more credit available to UK SMEs than any other bank," said an RBS statement.
Twenty-seven of the FLS participants increased their lending in the first quarter.
In total, £5.1bn was lent to the real economy of consumers and small-to-medium sized enterprises in this period by these 27, against a contraction in lending of £5.4bn by the remaining 13.
Since the scheme started, £16.5bn of discount loans have been drawn down by FLS participants from the Bank of England.
Troubled RBS is gradually finding its feet again after its near-collapse during the 2008 financial crisis.
It is winding down its portfolio of toxic assets, built up the investment arm in its pre-crisis casino banking heyday, and undergoing reform to become a UK economy-focused bank to support small business and consumers.
The government is eyeing an eventual full return of RBS to the private market once the reforms are complete, though the Treasury is prepared for a loss worth billions.
"We are pleased with RBS's progress and momentum towards completing RBS' return to full financial health," said RBS chief executive Stephen Hester, when he reported the bank's first quarterly profit - £826m in the first quarter - since Q3 2011.
"Our balance sheet has been transformed and our core business has plentiful surplus funding to support continued growth in lending."
Research by Lombard, the UK's biggest asset finance provider which is owned by RBS, recently found that a third of British companies are turning down orders rather than investing in new equipment, worth a potential £5.4bn in lost contracts for the SME market.
They blamed a dire economic climate for SMEs not seeking finance to invest.