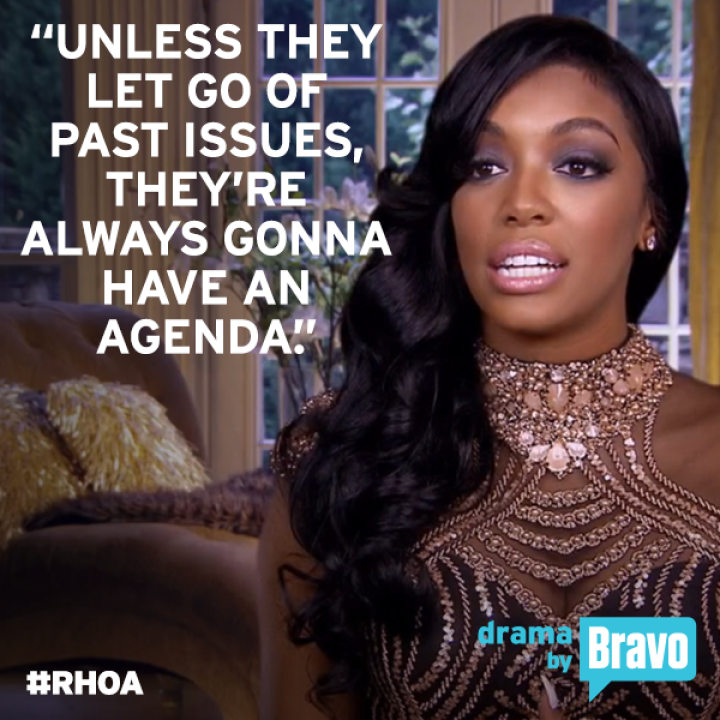 Real Housewives Of Atlanta season 8 has started with another fight between the two co-stars, Porsha Williams and Cynthia Bailey. Things got violent between the two while filming for the reality show's season 8, when Cynthia kicked Porsha in the stomach.
TMZ reported that following the brawl, Cynthia may be demoted from being a regular housewife to a 'friend of the cast.' The report added that the show's producers were reviewing footage of the incident and were weighing their options with regard to disciplining the star.
"We're told producers want to see just how bad (or good, for ratings) the fight was ... and there's a possibility Cynthia could be demoted to the dreaded 'friend of the cast' title -- as opposed to full cast member. And yes, that would mean a cut in pay too," said the TMZ report.
Previously, People had reported on what transpired between the two reality stars before the fight. "Words were going back and forth," the insider said, adding, "From what I hear, Cynthia snapped and kicked Porsha in the stomach while wearing high heels." Williams, 34, was treated briefly in the emergency room, the source told People.
However, Porsha is not pressing any charges against her co-star. "There will be no charges pressed as both ladies just want to put this past them and move on," the source said. "It was an unfortunate situation that escalated. Neither one is proud of what happened, but there will be no shortage of drama now that NeNe is gone."