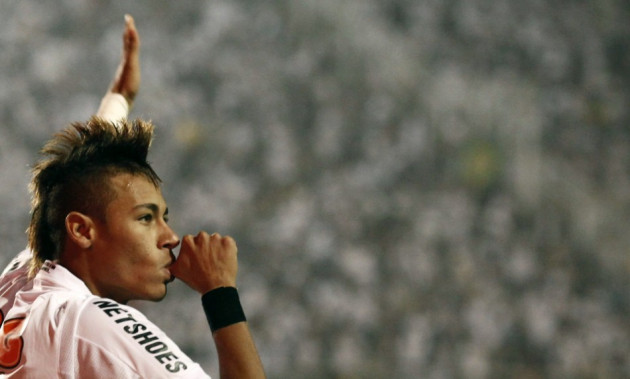 Santos president Luis Alvaro Riberio has refuted claims that Real Madrid are close to completing a £48m deal to take Brazilian striker Neymar to the Bernabeu in July.
Neymar said in September he hopes to remain at Santos until after next summer's London 2012 Olympics and reports on Wednesday suggested the Spanish giants had agreed a £48m deal with Santos to sign the player next summer.
However, the latest round of speculation has led the Brazilian club's president to publicly dismiss the claims and insist that the 19-year-old remained committed to Santos.
"There is no agreement with Real Madrid," Ribeiro told Catalan station Ona FM. "We still have the intention of keeping Neymar for the time being.
"Madrid can offer figures close to his release clause, but we are not a commercial company and Santos are not interested in the money.
"We have no interest in selling, and I think a renewal is possible. He has a contract until 2015 but we are willing to improve his terms, as we will do everything for him to stay with us. However, we are open to the will of [the] player."