Spanish champions Real Madrid are reportedly tiring of Tottenham chairman Daniel Levy's hardball stance over the transfer of Croatian playmaker Luka Modric. The 26 year old midfielder has been the subject of a long-running transfer saga this summer, one that has become even more protracted and theatrical than Chelsea's pursuit of the player last year.
A report by the Daily Mail indicates Madrid have issued Spurs an ultimatum and a final offer of £30m for the player. Unfortunately for Modric and Jose Mourinho's side, Levy remains firm on their £40m valuation. The Spanish club's earlier bid of £27.5m was rejected outright.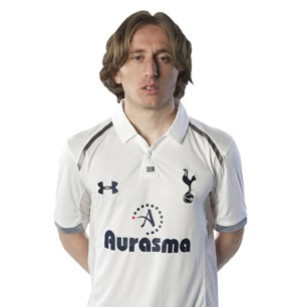 "A year ago Daniel Levy could have sold Modric to Chelsea for £40 million but turned it down, believing that in a year's time he would be worth £50 million. Well, the feeling was that he couldn't possibly have such a brilliant season as he had the year before, and his price has not gone up. Even if one of the big-spending clubs came in, they would be wasting their time as the player has made it clear he only wants to go to Real Madrid. Unless something gives, and it doesn't look that way at the moment, then Spurs are stuck with Modric," an inside source was quoted as saying in an ESPN report.
As things stand, then, Modric will remain at White Hart Lane. Madrid president Florentino Perez has reportedly set Levy and Tottenham the deadline and will not budge from his position.
Logically, to be stuck with a player like Modric is certainly not a bad thing. However, given that this is the second consecutive summer the Croatian feels he has been cheated of a move and given the general unrest that some of his friends and even former Spurs boss Harry Redknapp have been fermenting, present manager Andre Villas-Boas may not relish the idea of a mentally unfit Modric, as he tries to rebuild both the club and his reputation.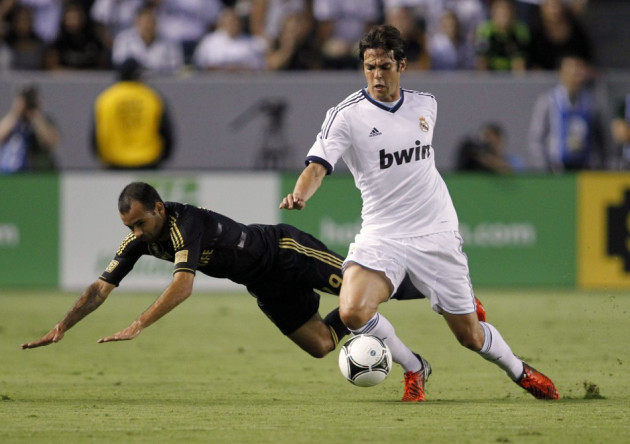 Kaka Holds Key to Modric Arrival?
Meanwhile, reports that Brazilian midfielder Kaka will be forced to call time on his Real Madrid career continue to grow. The 30 year old attacking midfielder transferred to the Santiago Bernabeu for a world record fee in 2009 but injuries and a subsequent lack of form have left the former Ballon d'Or winner a shadow of his former self and Kaka's possible return to Italy could be the catalyst behind an even more concerted push for Modric's signature by Madrid. The Sun reports that Mourinho will first focus on offloading Kaka before convincing Perez of another assault on Spurs.
It is believed that Milan are interested in bringing their former star back to the San Siro. ESPN quoted Milan chief Adriano Galliani as saying he would speak to Perez in New York, where the two sides met for a pre-season friendly on 8 August.