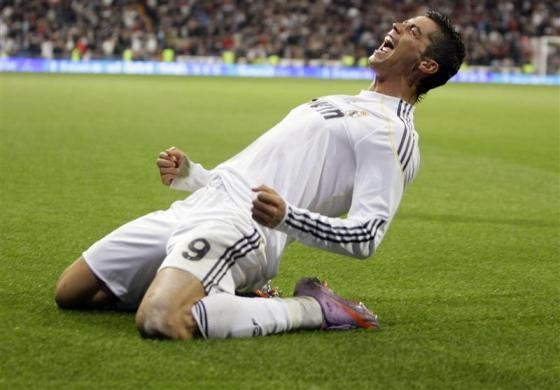 All the latest transfer rumours from Real Madrid. Jose Mourinho is linked with a move for Manchester City striker Emmanuel Adebayor. The press say that Real Madrid will offer Tottenham Lassana Diarra on the cheap this summer in order to sign Gareth Bale next summer and Chelsea are monitoring Kaka's situation at the Bernabeu. Cristiano Ronaldo has boasted that the club do not need to invest in any more strikers, despite Jose Mourinho's claims that he is in the market for one.
Emmanuel Adebayor's dream move to Real Madrid could still be according to TalkSport. Roberto Mancini has said that the Togolese forward will be allowed to leave Manchester this summer if a deal can be done for the striker. Real Madrid has said that they will take Adebayor's wages on but will not pay an inflated price for the forward.
The Metro have claimed that Chelsea have a second option if their third bid for Luka Modric is to fail. Andre Villas-Boas is rumoured to be ready to make a bid for Kaka and allow the Brazilian to end his Bernabeu nightmare. Real Madrid are said to be ready to allow the former world player of the year to leave for £25m and Chelsea look the favourites after AC Milan said a deal for Kaka would be 'impossible.'
Following Monday's rumour, Real Madrid are set to officially offer Lassana Diarra to Tottenham for a cut price if they agree to allow them first option on Gareth Bale. The deal would be set so Lassana Diarra would join Tottenham this summer but Real Madrid would not bid for Bale until the summer of 2013. Mourinho has spotted a chance as he knows that Redknapp is a keen admirer of Diarra but can't afford the full £15m valuation. Real Madrid have put pressure on Tottenham and Harry Redknapp, knowing full well another season without Champions League football would cause other clubs to come in earlier for Bale.
Jose Mourinho's side have been linked with a number of forwards this summer, including Santos' Neymar and Manchester City's Emmanuel Adebayor. However, Cristiano Ronaldo has disagreed with his manager's assessment of the striking situation at the club and has said they do not need any more options.
"We don't need to sign another forward. I think we should be happy with the line-up as it already is," Ronaldo boasted.