Rear of the Year 2012: Coronation Street's Shobna Gulati and TV's John Barrowman Named Top of the Bottoms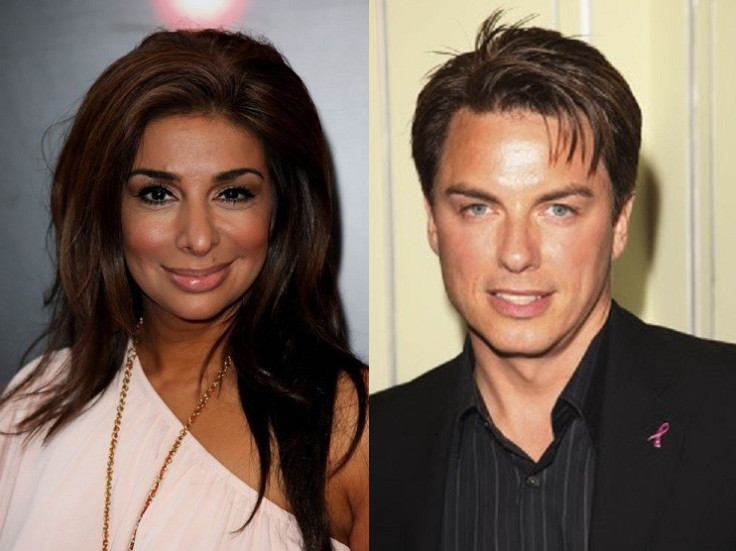 Coronation Street's Shobna Gulati and TV star John Barrowman have been crowned the Queen and King of the rears.
The pair, who were described as "excellent examples of this year's ideal rear", walked away with the cheeky titles after winning the public vote in the Wizard Jeans Rear of the Year Awards.
Speaking about the honour, Gulati, who plays Corrie's Sunita Alahan, said it was her mother she had to thank for her prize-winning asset.
"I am really honoured and flattered to be a winner of this year's competition and for my bum to be etched into the history of the award's alumni - a list which includes so many other distinguished bottoms.
"And I'd also like to say thanks - in the words of Will.i.am, 'I got it from my mama'."
Meanwhile Barrowman, known for his role as Captain Jack Harkness in Torchwood and Doctor Who, revealed that he was also thrilled about the prize.
He said: "With tush tightly toned, cheeks firmly clenched and a big smile on my face, I'm thrilled to be awarded the accolade."
Sally Allen, of sponsor Wizard Jeans, said: "Shobna's slim but womanly silhouette is a fine example of the happy, healthy female form for 2012 and John's rear is clearly admired on an international basis, judging by the number of fans who voted for him. No doubt his dancing prowess helps to keep him in tremendous shape."
Previous winners of the title - now in its 30th year - have included Fiona Bruce, Gary Barlow and Rachel Stevens. Last year the awards went to Carol Vorderman and Anton Du Beke.
© Copyright IBTimes 2023. All rights reserved.