Rebecca Adlington, the former Olympic, World, European and Commonwealth champion, has confirmed her retirement from swimming.
The 23 year old ruled out competing at the Rio 2016 Olympics after winning double bronze at London 2012, two of Great Britain's three swimming medals at the Games, a haul which sparked a review from British Swimming and received scathing criticism from Adlington.
With former coach Bill Furness moving to become British Swimming's head coach, Adlington is turning her attention to coaching herself to assist in producing a swimming legacy from London 2012 despite failing to achieve the summer's medal target.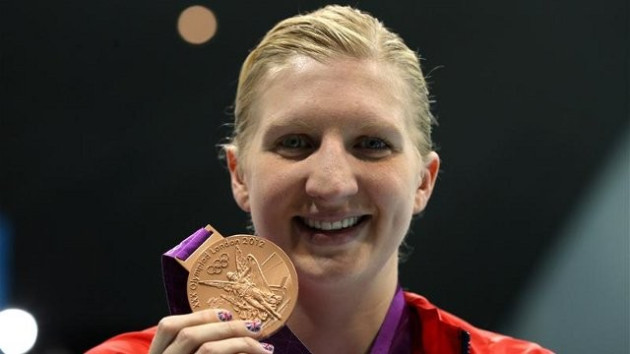 "I love swimming but as a competitive element and elite athlete I won't compete anymore," she said.
"I have achieved everything I wanted to. Some people want to milk it all they can. I've always said I wanted to finish on a high, despite my love of the sport."
"I'm very proud of what I have achieved so far, but my journey is not finished yet," Adlington added. "My vision is that every child in Britain will be able to swim 25 metres by the time they leave primary school.
"Being able to swim is such a wonderful life skill, and I see this as my greatest challenge in swimming."
British Olympic Association chairman Lord Coe has led the tributes to Adlington: "Becky Adlington's unforgettable success in Beijing inspired a generation to get in the pool and swim.
"Her down to earth personality and remarkable career achievements have made her a national treasure. Becky's vision for the future of grass roots swimming in this country will create a wonderful legacy from one of our greatest Olympians.
"I have no doubt this vision will be pursued with the same drive, dedication and determination as Becky consistently displayed in the pool."
Sir Chris Hoy, Britain's most decorated Olympian added: "Becky and I have become great friends over the years since the Beijing Olympics.
"The sheer scale of what she has achieved, not only for herself but also for swimming in this country, is amazing.
"She's been the standard bearer of her sport for a long time now and I expect that to be the case for many years to come."