Rebel Wilson turns 36 today (2 March) and while we at IBTimesUK usually list a certain actor's best performances across their career, we thought we'd take a leaf out of Wilson's personal book of life and shake things up a bit. Also, despite her being one of the biggest names in movies these days, Wilson's still relatively new to the game and finding out what kind of actor she wants to be. This has meant that she's mainly stuck to slapstick and comedic roles, so to merely offer up a list of her best performances might seem a little same-y.
So this time, we've decided to rank our four favourite movie characters the Queen Of Funny has offered up since she came into the limelight back in 2011. First up is her performance in...
4. Pain & Gain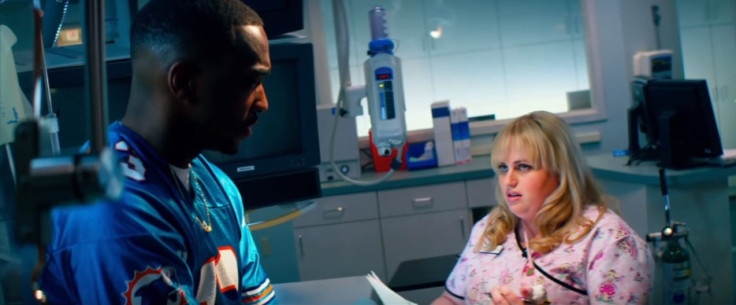 Even though she doesn't appear in Pain & Gain for very long, Wilson's brilliant knack for awkward humour steals the show over her co-stars Anthony Mackie, Dwayne Johnson and Mark Wahlberg with ease. Here, she can be seen as Nurse Robin, who examines Mackie's character Doorbal when he begins suffering from erection-related problems, a woman who he later settles down with and marries. You can only imagine the hilarious exchanges the pair carry out throughout the film given Wilson's inhibited approach to getting a laugh and it suits the tongue-in-cheek tone of the movie perfectly.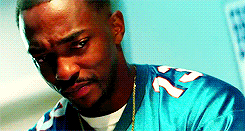 3. How To Be Single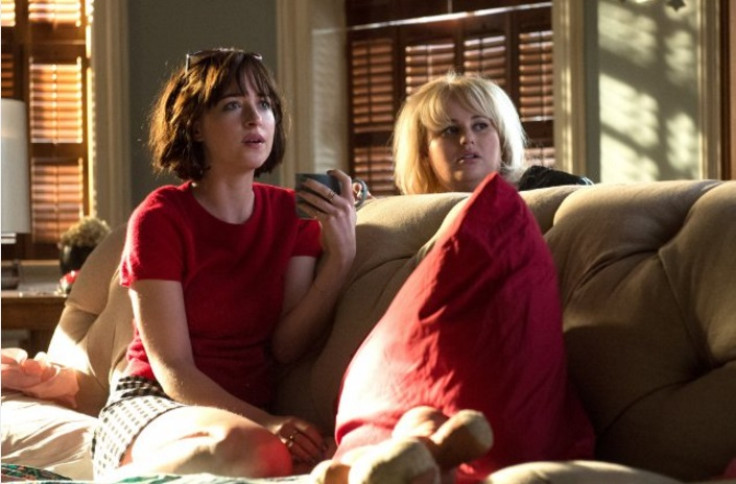 Starring as more of a co-lead than a secondary character, recently released comedy How To Be Single sees Wilson step into the limelight a bit more and really showcase her talents.
In the movie, Wilson stars as Robin, a wild fun-lover who enjoys nothing more than partying and one-night stands. Robin soon bonds with new-girl-at-work Alice (Dakota Johnson) who has just moved to New York after a break-up and takes her under her wing, acting as Alice's freewheeling guide to getting free drinks, picking up men and enjoying the single lifestyle.
2. Pitch Perfect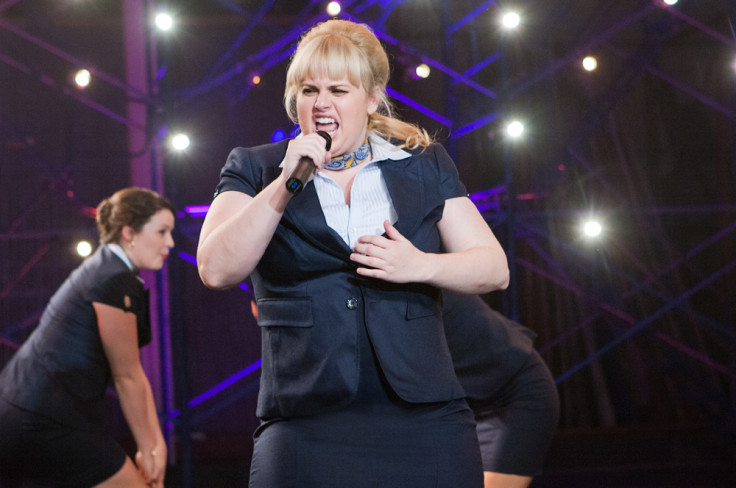 It's pretty safe to say that her role in Pitch Perfect and its sequel, is Wilson's most known character to date. Fat Amy fits Wilson perfectly, and that is in no-way reference to her name, but rather her personality. In the musical comedy, Amy is Australian, tells-it-like-it-is, confident and is always rallying the troops to pick up the spirits of her fellow acapella singers; a temperament that is easy to imagine Wilson being similar to in her real life as well.
More often than not, the most up for physical laughs, here Wilson not only smashes all of her hilarious one-liners but she quite literally throws herself through windows, down stairs, into awkward choreography and even weirder scenarios just to get a laugh. And sure, does it pay off.
1. Bridesmaids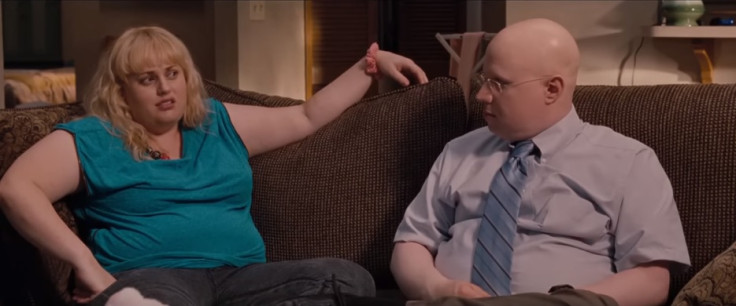 Despite not being in the film all that much, Wilson is undoubtedly one of the best things about Paul Feig's comedy Bridesmaids. With her stony-faced, English accented delivery, her crazy one-liners, such as, "At first I did not know it was your diary, I thought it was a very sad handwritten book" and "We would like to invite you to no longer live with us," became instant quotable hits when the film came out in June 2011.
Besides, we defy you not to at least smile when you watch the scene in which her character Brynn describes how she came about getting a giant "Mexican drinking worm" tattooed on her back. You know, the "Native American symbol meaning wasted".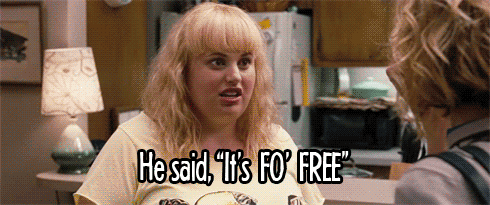 For more entertainment news follow A-List on Twitter @Alistinsider