Recent data reveals UK SMEs struggle to hire Gen Z workers
According to recent data by Barclays Bank, UK SMEs are facing difficulties in hiring Generation Z workers, with 66% struggling to attract this age group.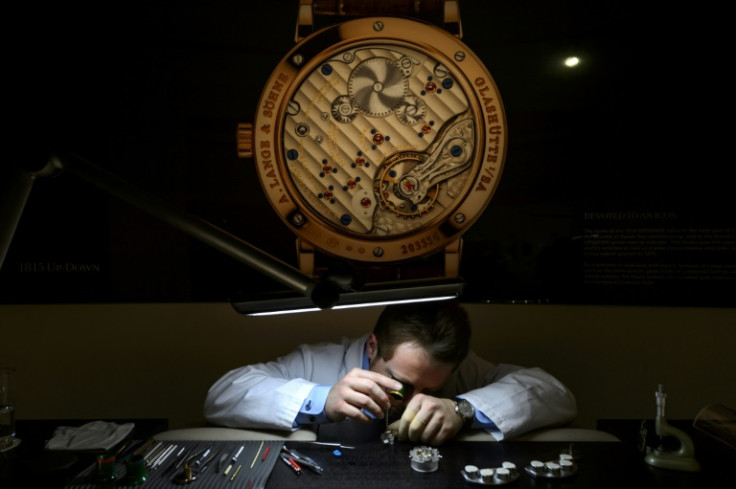 According to new statistics by Barclays Bank, 66 per cent of UK small or medium-sized enterprises (SMEs) are having problems hiring Gen Z workers (those under the age of 25). The majority (51%) are also concerned that the younger generation is uninterested in working for SMEs.
Competitive pay is also clearly a key issue for SMEs, with more than a third (38%) concerned that the younger generation believes that larger companies can provide them with better remuneration and other work incentives. This is reflected in the fact that nearly a quarter (24%) of first-time job candidates want to work for a small or medium-sized company.
Barclays noted that this implies that businesses must develop more cost-effective strategies to attract Gen Z talent and highlight everything they have to offer. In response, Barclays has collaborated with ex-Apprentice finalist and entrepreneur, Bianca Miller-Cole, to present SMEs with some top recommendations to consider when hiring the next generation into the workforce, in order to make them an intriguing option for career growth.
Businesses polled claimed that they could offer additional flexibility in working patterns (39%) such as remote or hybrid working choices (32%). This corresponds to nearly a third (31%) of first-time job applicants citing flexibility as an important feature when seeking for their first job.
SMEs were also concerned that young people were more likely to be drawn to working for larger corporations because they believed they offered better career advancement (36%), as well as more recognition among friends and family (27%), according to Barclays. SMEs, on the other hand, feel they may provide entry-level employees with the potential to have a significant impact on the firm's direction (30%) and the development of a larger skill set (28%). SMEs are also eager to do more to attract the younger generation to work for them, with more than two-fifths (41%) investing in their communities, such as by collaborating with local schools and colleges.
Hannah Bernard, Head of Business Banking at Barclays, said they know hiring is a challenge for SMEs up and down the UK and the last few years have brought with it a large shift in how they all view the world of work. Bernad expressed surprise that entry-level workers or Generation Z are being highly open about what they want from their first job, giving businesses a wonderful opportunity to react. SMEs, she noted, play an important role in local communities, allowing the next generation to develop a diverse skill set and further their careers.
According to Bernard, as the backbone of the UK economy, it's critical that SMEs' excellent opportunities are acknowledged and emphasised, as well as the need to take a somewhat different approach to recruitment in order to attract top-tier talent for junior positions.
Bianca Miller-Cole, an ex-Apprentice finalist and entrepreneur, stated that being a small business owner, she knows firsthand that it's tough and the fight for talent is real, recognising the difficulties that SMEs face. She stressed that many SMEs are trying to hire new Generation Z employees, therefore it's critical to highlight what will help obtain entry-level prospects who may be able to fill a post within an SME.
Miller-Cole then highlighted some skills that SMEs need to stand out when it comes to recruiting young people.
According to her, empowering their development is important, as it shows there's a career path. First-time job candidates, she said, want to know that they will receive adequate training and support. She further said that embracing their values is apparent. She didn't fail to mention that maintaining a work/life balance is equally important.
"Remember that not everyone will want to work remotely, or in the office. Where possible, give candidates the opportunity to shape their own working patterns," she added.
Additionally, Miller-Cole stated that SMEs should modernise their recruitment process because Gen Z is a digital-first generation. She urged them to use social media networks to connect with possible applicants.
Mark Fuller, CEO of Sanctum Hotel said they have certainly been challenged, like many other SMEs, by the current landscape and economic climate when it comes to hospitality recruitment for entry-level roles.
Speaking on ways they have been able to attract top talent, Fuller emphasised the role's career path and how they bring their brand to life throughout the interview process. He stated that they are quite clear about what kind of hotel they are and what they offer, and bringing that same ethos and values to the table for candidates has been extremely warmly welcomed.
© Copyright IBTimes 2023. All rights reserved.