Reclaim Australia anti-Islam far-right protesters clash with anti-racism groups
Anti-Islam marches across Australia descended into violence as anti-racism groups clashed with far-right protesters. In Melton, on the outskirts of Melbourne, police used pepper spray in an attempt to control the clashing protesters.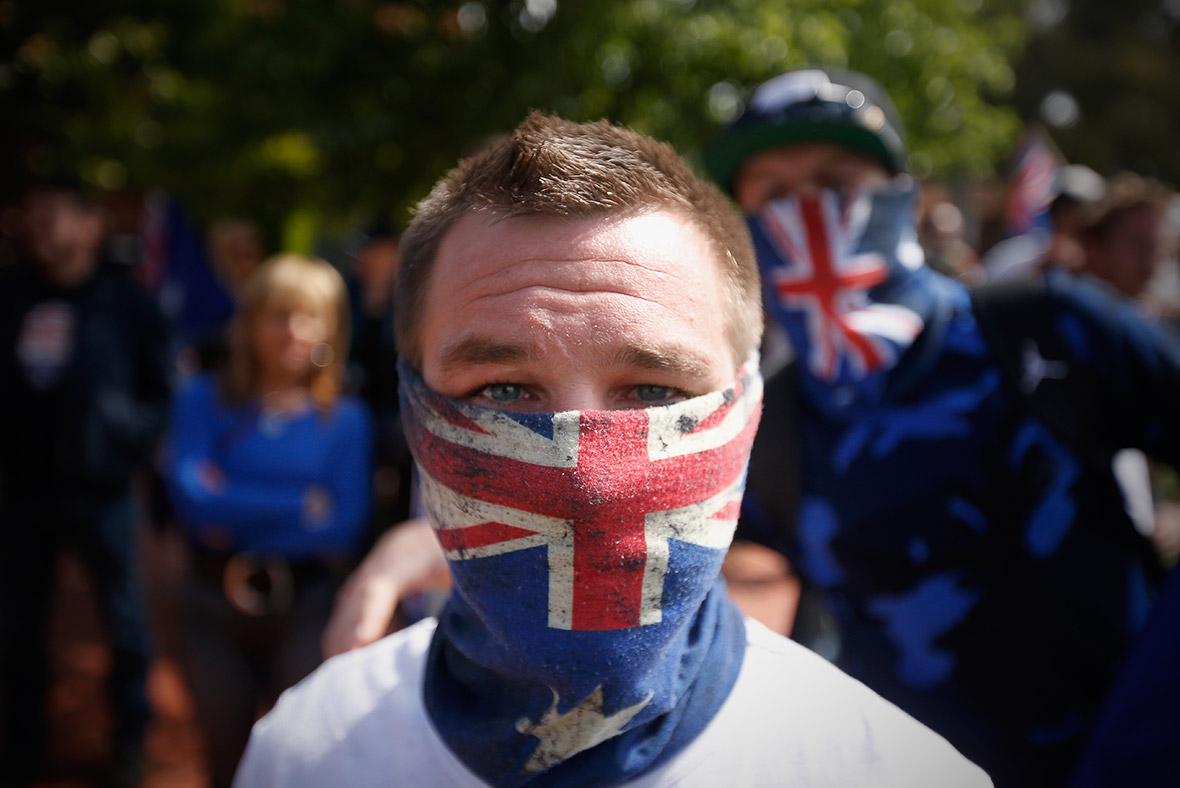 The Reclaim Australia rally was held to protest against the Victorian Civil and Administrative Tribunal's decision to issue a permit for the Melbourne Islamic Centre to build a mosque and Islamic school. One protester told AAP, "Some people might be here for the wrong reasons, and the right reason is making sure everyone assimilates and becomes Australian. We don't want to be treated like we don't belong in this town and we don't want an organisation where people of certain origins have been making trouble. We don't want trouble in our town."
Seven people were arrested; three for carrying knives and one for attacking a police horse. Two others were charged with riotous behaviour.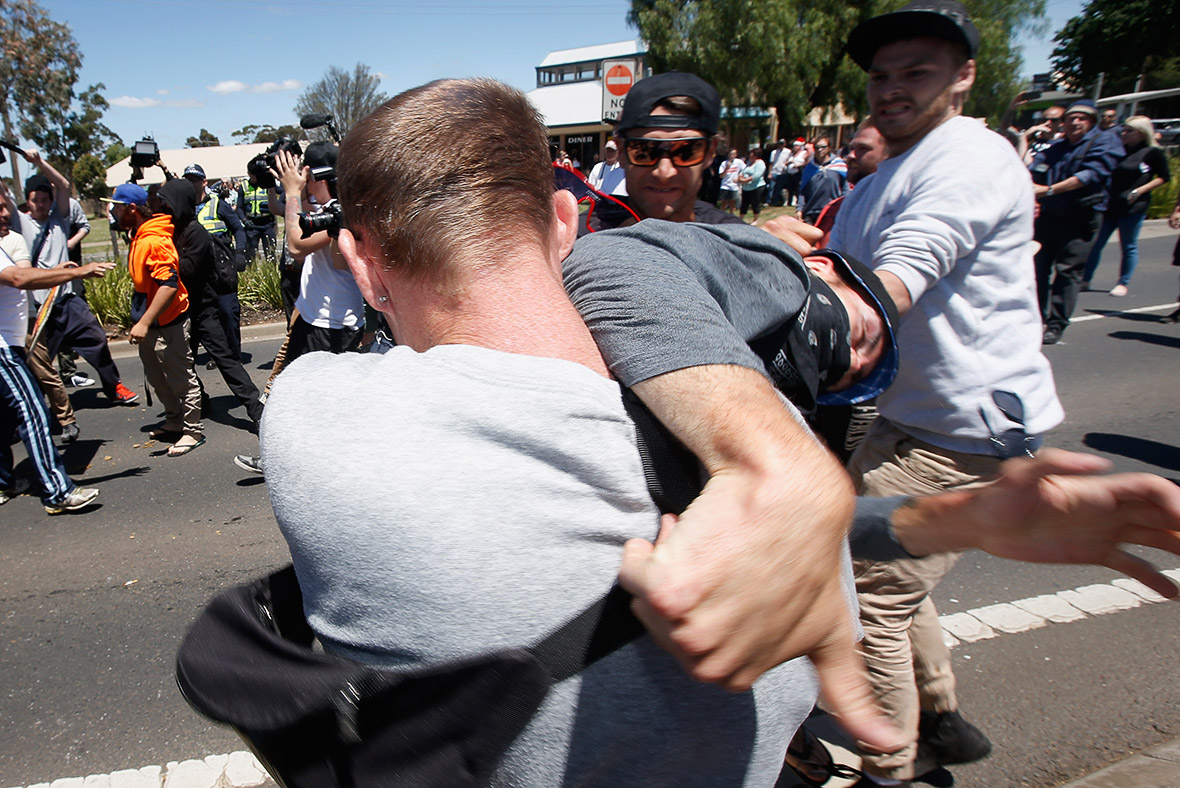 Commenting on the number of demonstrators from both groups, who attended the event wearing masks, assistant commissioner of the North West Metro Region, Stephen Leane, said: "If you've come prepared with weapons or face masks, you shouldn't be fronting them (the protests)."
Victoria Police Acting Commander, Alan Byrne, also suggested that wearing masks hinted at plans to go beyond peacefully protesting. "You start to wonder about why they're here and what their intentions are when they've got masks on to hide their faces."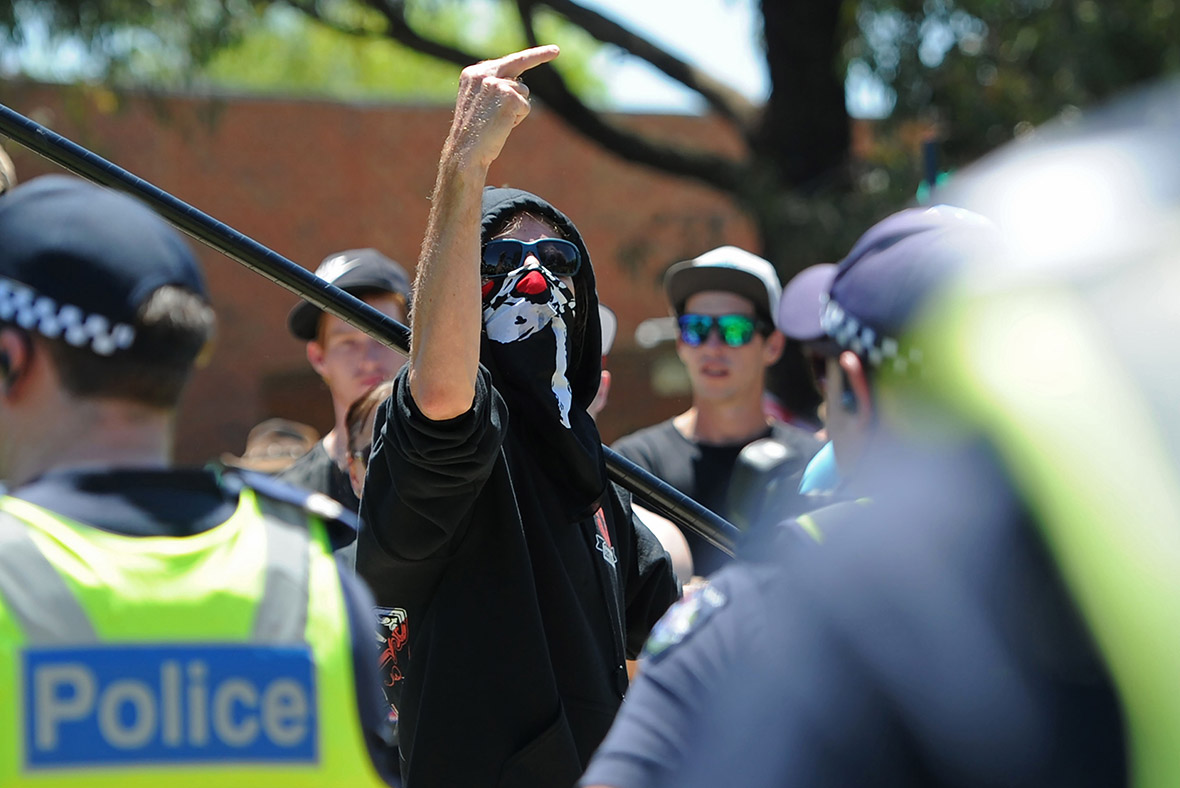 With the increasing threat of Islamic State (Isis), protests against Muslims and Islam have been on the rise in Australia. Other parts of the country witnessed similar violent protests as well. In Sydney, a mix of 300 anti-Islam and anti-racism protesters gathered in Martin Place.
Omar Hassan, one of the anti-racism rally organisers, insisted that their aim was simply to have a peaceful demonstration: "We're here to send a strong message against racism following, obviously, the tragedies in Paris. We're concerned that the far right will try to mobilise legitimate fear and concern in a racist and divisive way. So we're here to send an anti-racist and inclusive message."
Similar rallies were held in Canberra, Adelaide and Perth. A Hitler lookalike was spotted at a Reclaim Australia rally in Brisbane.