Redknapp Drops Hint Over England Role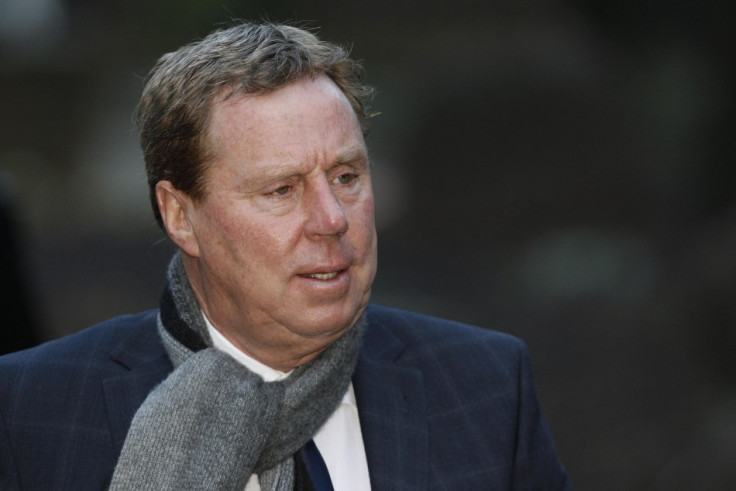 Tottenham Hotspur boss Harry Redknapp has dropped his strongest hint yet that he would be open to the vacant England manager's job.
Redknapp, 65, remains the favourite to be named as the next coach of the national team in the wake of Fabio Capello's departure.
The Tottenham boss recently admitted he was unsure if he would accept the role if an offer was forthcoming but acknowledged that the next coach should be English and have extensive experience in the Premier League.
"It's a great job to be manager of your country," Redknapp told The Sun.
"I've got a job to do at Tottenham and I've got to really keep concentrating on my job there, which I do 100 per cent, and see what happens at the end of the year.
"I have never been approached by England or anybody else. I have said all along it needs an English manager.
"We haven't achieved anything with foreign managers. Capello did OK but he had a bad World Cup. We haven't really torn up any trees with them. Why not give it to somebody from here?
"I suppose at the moment there are not a million candidates but there are some young managers who, in the future, I'm sure would be fantastic but are too young.
"It's an older man's job. I think it is not a job for a young guy. I think some guys take it too young. I think Steve McClaren took it too young, maybe Glenn Hoddle.
"I think it's a job for a more experienced manager. I've got to weigh it all up at the end of the year and I've got to do what I feel is right for myself and what I feel is right for my family."
Tottenham slumped to their third successive Premier League defeat at Everton on Satruday and BBC pundit Alan Hansen believes the uncertainty over Redknapp's long-term future is affecting his ability to lead the club.
Spurs are currently third in the table, one points ahead of bitter rivals Arsenal and Hansen has implored the club's board to tie Redknapp down to a new long-term deal before he is tempted to accept the England post.
"It is up to Spurs to take the bull by the horns, while the Football Association appear to be dithering, and come up with a deal that will entice him to stay," Hansen told the Telegraph.
"I don't know if Harry has his heart and mind set on the England job, but Spurs have a chance to act before the horse bolts. They really have to do all they can to shift the focus elsewhere."
© Copyright IBTimes 2023. All rights reserved.