British and French officials have begun registering unaccompanied refugee children living in the Calais refugee camp known as the "Jungle" who plan to join relatives in Britain. The children are expected to arrive in the UK in 'days' as the demolition of the infamous camp is scheduled for 24 October.
The UK is expected to take more than 300 children in total and comes as French police have been accused of stripping refugees and migrants of their shoes — forcing them to walk in bare feet — in an attempt to deter them from leaving the Calais Jungle and confiscating mobile phones.
The unofficial refugee camp is said to be home to an estimated 9,000 people, mainly from Africa and the Middle East, and provides sanctuary to 1,022 unaccompanied minors. They have the right to join relatives living in the UK under EU legislation — and Unicef has urged the UK to act quickly.
Vulnerable children who do not have family in the UK will be considered under a separate registration process. EU law states that a person must claim asylum in the first safe country they arrive in, but children can claim to be transferred to another country if they have family members living there.
After registration, the Dubs Amendment to the Immigration Act, put forward by Labour peer Lord Dubs, requires the UK to arrange for the transfer of unaccompanied refugee children and support on arrival.
British Home Secretary Amber Rudd says she wants as many children as possible brought to the UK before the camp is shut down — with the BBC reporting this likely to be 'in days'. The relocation of the migrants has been challenged by aid groups, including Help Refugees, Secours Catholique and Care4Calais, in court hoping to delay the closure.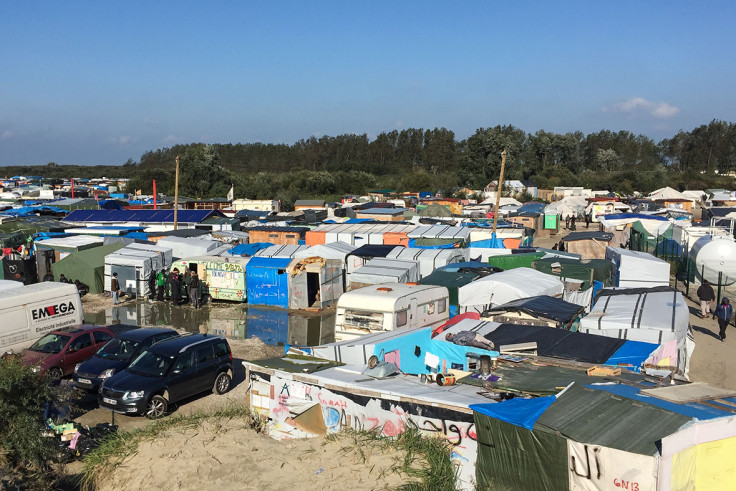 Yesterday (Friday 14 October) allegations were made in The Independent that police were "confiscating" mobile phones and stripping refugees of their footwear. They quoted an Eritrean man who told how he and six others were approached by police and threatened if they did not comply with orders.
He said: "They took shoes off seven of us when we were in the port. They said 'go to the Jungle'. They forced us, we said 'no, no, why are you taking our shoes?' But when they came near us, we thought they were going to kick us.
"I don't know why they did it. It took me one and a half hours to walk to the Jungle bare foot. Shoes are important here. How can you go without shoes? My friend has given me some — some people in the camp have extra. But if I didn't have friends here I'd be walking around the Jungle for two or three days without shoes."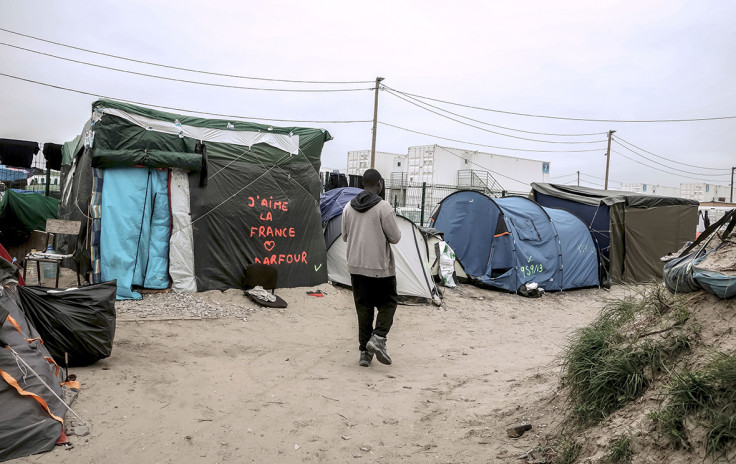 Rowan Farrell, who runs charity Refugee Info Bus, said: "Police are taking decent footwear from refugees. It's happening a couple of times a week, for sure. It's another part of a continuing trend of harassment in different ways by the police.
"Day-to-day in the camp people will often be wearing sandals and will keep the good solid shoes for if they're leaving. It is one of the most vital things a refugee can have — good footwear. The police know shoes are such a valuable commodity for a refugee. That, and a mobile phone."
Labour MEP Claude Moraes, who chairs the European Parliament's Civil Liberties, Justice and Home Affairs Committee said the accusations were "deeply disturbing". And a police spokesperson for the General Directorate of the National Police in France said that confiscations of this type were not an official policy adopted and they were unaware of the allegations.