Youths from Paris' rough suburbs take up challenge to feed refugees and migrants in French capital
Watch the trending video calling youths from Paris' slums to take up challenge to feed destitute refugees.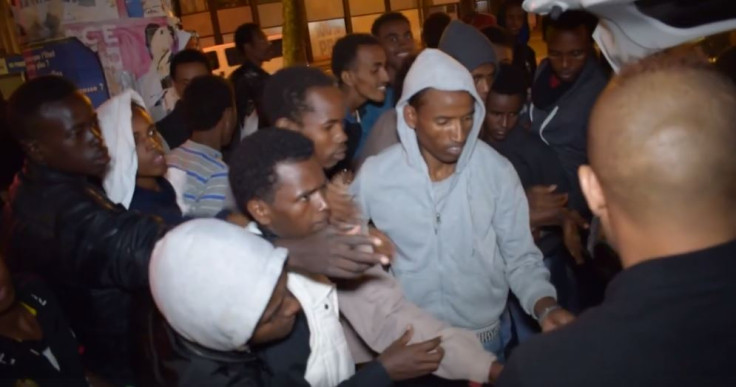 Youths from Paris' "banlieues," or suburbs, have taken up the challenge of preparing food for refugees and migrants sleeping rough in the French capital.
Mainly seen by refugees as a transit country to other destinations in Europe, France is struggling to cope with the unprecedented influx of refugees and asylum seekers arriving in the country since 2014. Most of the refugees staying in Paris seek to head to the port of Calais, where thousands of people from the Middle East and Africa are living with the hope of reaching Britain.
In September, French police dismantled a tent camp housing nearly 2,100 refugees in Paris, just weeks after it was cleared of some 700 refugees. While the refugees, mostly Sudanese, Eritreans and Afghans, were moved to shelters across the Paris area, dozens of refugees live rough on Paris' streets.
For 10 days now, a video in which youngsters from Paris' suburbs, where the housing estates have a relatively rough reputation, call on others to cook meals and bring food to refugees sleeping on the capital's streets, has been trending on Facebook.
Seen 42,000 times and with more than 800 shares, the video shows young people from Sarcelles – called Sarcellois – distributing food to refugees sleeping on the streets and urging others to do the same.
The challenge was imagined by Malik Diallo, a resident of the Vignes Blanches housing project in Sarcelles, one of the Suburbs' concrete jungle of endless tower blocks slums dominated by immigrants. The young man, a delivery driver in Paris, said he came up with the challenge after seeing homeless refugees who populate the city's pavements each day, primarily in Paris' 19eme arrondissement, where he works.
Shocked by what he saw, Diallo decided to organise, with the help of friends, a meal distribution and posted a video on Facebook in which he nominated someone who, he hoped, would in turn appoint someone else to take up the challenge.
"We all joined in," Diaby, one of Diallo's relatives, was quoted as saying by France Bleu radio. "We went with about 10 loaded cars, to Stalingrad, to Porte de La Chapelle (Paris neighbourhoods)".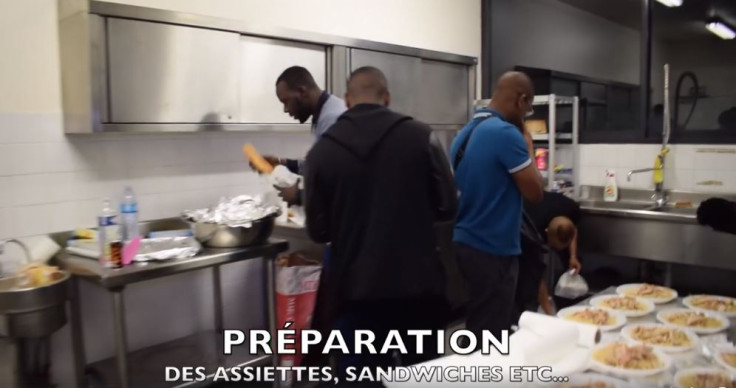 The group of Sarcellois prepared Tchep, a West African dish, cooked rice, made sandwiches and bought drinks. They were welcomed by the refugees, who were first surprised, before being "very, very happy", according to Diaby. "They thanked up, some even invoked blessings. It really warmed our hearts," the young man said.
After his nomination, Souleymane, a 29-year-old from the Sablons – also in Sarcelles – took over, followed by all his neighbourhood. The young man explained that every resident in Sarcelles – a powder keg of marginalisation – feels concerned about and can relate to the misery in which the refugees live in France.
"We are all sons of migrants," Souleymane said. "We all grew in precarious conditions, the idea of sharing is anchored in us." He added: "There was even a really young guy who just bought €2 (£1.81). When we told the cashier about the initiative, he added (free) sausages."
While the latest person to be nominated was a young man from the Lochères, in Sarcelles, Souleymane is quoted a saying that he hopes the challenge will spread "to the four corners of France".
© Copyright IBTimes 2023. All rights reserved.