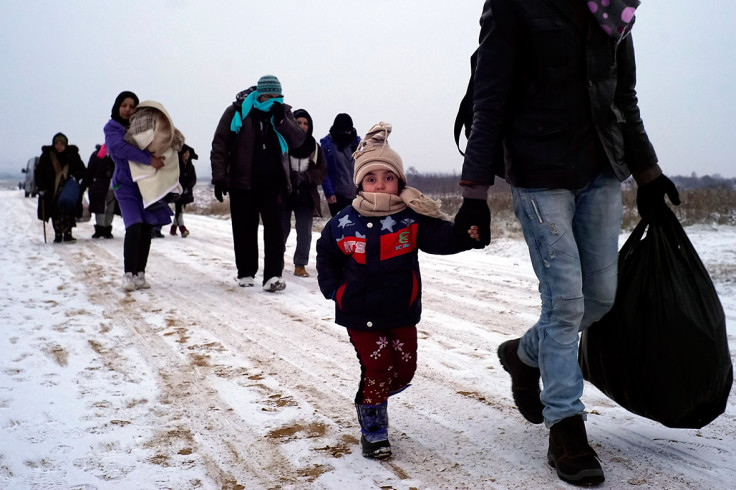 Refugee children living in camps in Norway are "very likely" to have been sexually abused by paedophiles, say police. Norwegian Police have revealed that they are investigating several cases of sex offenders specifically targeting youngsters who have arrived from abroad and staying at refugee centres.
The allegations were reported to authorities in the autumn and winter of last year and officials have kept details about the cases and locations of the alleged assaults secret for the time being. Axel Wilhelm Due, of Norway's National Criminal Investigation Services, said that some of the suspects were known sex offenders visiting the sites.
Due also added that other complaints received were against residents of the centres. In 2015 more than 31,000 people applied for asylum in Norway of whom 5,300 were unaccompanied children – the UK has been pressured by EU nations to take more unaccompanied children as an estimated 20,000 under 18's live in camps across Europe.
Due said according to the AP: "We are looking very seriously at every individual case, and based on our information it's very likely that children living in reception centres in Norway have been and are being subjected to sexual abuse. But generally there is low criminal activity in and around the reception centres."
Many have entered Norway by exploiting a legal loophole to enter the country on bikes through an Arctic Circle crossing on a northerly border with Russia. Whilst some have been sent straight from camps in the Middle East.
The country has had mixed response to the migrant crisis. In June last year several Middle Eastern refugees set to be granted asylum in Norway under a UN scheme were found to have ties to the jihadist groups Islamic State (Isis) and Al Nusra Front. Then in September Norway Justice Minister Anders Anundsen said police was to intensify border checks to have "a better overview and control of who is in the country" despite being within the borderless Schengen zone.
Also in Scandinavia 14 men were arrested by Swedish Police for allegedly planning an attack on an asylum seeker's centre near Stockholm. The men detained are reported as being Polish, and possibly members of right-wing groups and were allegedly carrying batons, knives, crowbars and axes. Sweden has been a top European destination for asylum seekers, with 163,000 arrivals last year.