Refugee crisis: Greece to send gay Syrian back to Turkey
Greece has rejected a gay Syrian migrant's application seeking asylum status in the country, forcing his return to Turkey. This is the first time a rejected applicant will be sent back by Greek authorities under a controversial EU-Turkey refugee deal.
AFP reports that the 46-year-old man reached the Greek island of Lesbos, where the asylum service centre issued a directive that it was safe for him to go back to Turkey, according to Fotini Barka from the Greek Council for Refugees. The board of appeal too has rejected his request, after hearing that the Syrian man had lived in Istanbul for several years, where he claimed to fear for his safety due to his sexual orientation, local media ANA reported. This is the first time such a case has been announced publicly by Greece.
In a bid to stop the growing influx of refugees and migrants into Europe, the EU and Turkey struck a controversial deal to send migrants with failed applications back to Turkey, with a Syrian already in Turkey to be resettled in the EU.
Because of this deal, many newly arrived migrants too have applied for asylum hoping to prevent, or at least delay their return to Istanbul.
Amnesty International has termed the refugee deal "illegal and reckless", asking the EU to stop sending refugees back to Turkey from the Greek Islands.
"We'll begin proceedings to try to reverse this decision by the Greek court and get his removal suspended," Barka told AFP.
According to an NGO, Pro Asyl, so far, the Greek authorities are said to have accepted every Syrian application seeking refugee status, because it feared that Turkey was not a safe country to send them back.
A Telegraph reports says an NGO, ILGA-Europe, has placed Turkey at the bottom of their 2015 ranking of best European countries to live in as a LGBT person.
Greece has been on the frontline in what is termed the biggest migration crisis in Europe since World War II. In the latest upsurge of incidents involving migrants trying to enter the country through waters, a boat carrying hundreds of refugees capsized off the Greek Island near Crete on Friday, 3 June.
Besides, six migrants were injured in a clash, where thousands of them have been stranded in detention camps on Samos Island.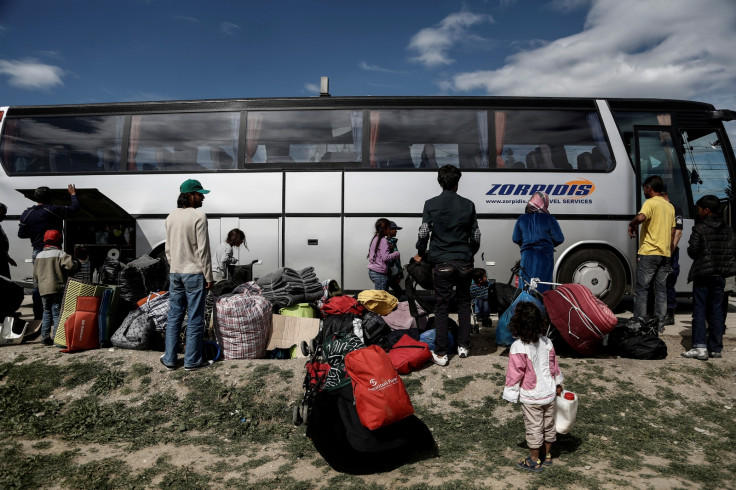 © Copyright IBTimes 2023. All rights reserved.