The European Union should stop plans to send back asylum seekers to Turkey, Amnesty International has warned. Terming the EU-Turkey deal "reckless and illegal", the rights group has asked the EU to stop misleading the migrants into believing that Turkey is a "safe country" for them.
Turkey is home to more than three million refugees, of which 2.75 million are from Syria. Besides, the country is expected to receive more migrants as part of its agreement with the EU.
In its briefing published on 3 June, Amnesty has said Turkey is struggling to cope with the already existing migrants under its system. The country is unable to provide much support to refugees while they wait for their asylum appeals to be dealt with. This has led to many children, some as young as nine, taking up jobs to help provide food and shelter to their families.
"The EU-Turkey deal is reckless and illegal. Amnesty International's findings expose as a fiction the idea that Turkey is able to respect the rights and meet the needs of over three million asylum-seekers and refugees," said John Dalhuisen, the group's director for Europe and Central Asia.
As per the EU-Turkey refugee agreement, also known as the one-in one-out deal, one irregular migrant who arrived on the Greek islands will be returned to Turkey in exchange for one Syrian asylum seeker from Turkey being provided with support in Europe. This scheme, however, is applicable only to Syrian, Afghan, Pakistani and other nationals who are not eligible for European protection directly. Iraqis are exempted as they have a better chance of seeking accommodation in Europe.
In return for filtering asylum seekers in Turkey, the country received up to €6bn ($6.71bn, £4.6bn), visa-free travel for its citizens to Europe, and a fast track negotiation on Turkey's request to join the EU league.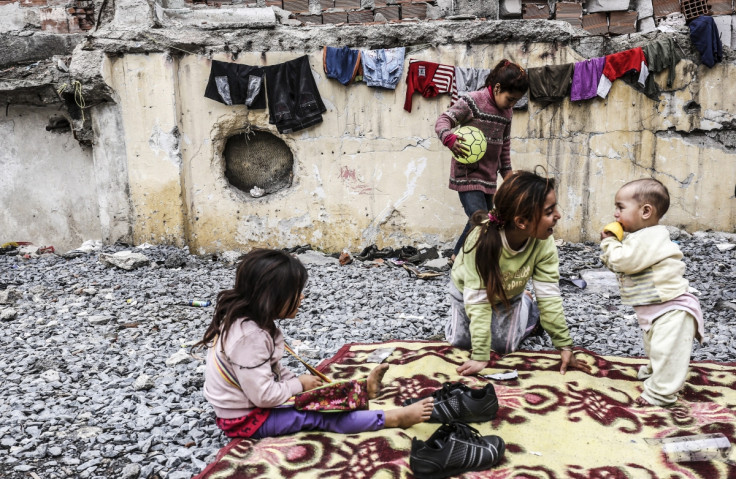 "In its relentless efforts to prevent irregular arrivals to Europe, the EU has wilfully misrepresented what is actually happening on the ground in Turkey... While there is value in supporting and encouraging Turkey to develop a fully functioning asylum system, the EU cannot act as if it already exists," Dalhuisen added.
The report says, although Turkey accommodates a large number of people, it does not provide basic government support to the refugees. The rights group has repeatedly said that Syrian asylum seekers in Turkey are at a greater risk of being sent back to their war-torn country.
Turkey has rejected Amnesty International's report in the past on matters related to forced returns of refugees.