Syrian refugees, fleeing the civil war in their country, have been shot, beaten and killed by Turkish border police, the humanitarian group Human Rights Watch (HRW) has said in a report.
The group has released video footage detailing the attacks on the refugees during April and March this year. The images show men and at least one child showing signs of recent beatings, extensive bruising and with gunshot wounds.
HRW has said violence against Syrian asylum seekers, and some smugglers helping them reach Turkey, has resulted in the deaths of five people, and seriously injured 14 others, according to interviews carried out by the group.
"While senior Turkish officials claim they are welcoming Syrian refugees with open borders and open arms, their border guards are killing and beating them," said Gerry Simpson, senior refugee researcher at HRW. "Firing at traumatised men, women, and children fleeing fighting and indiscriminate warfare is truly appalling."
At least 28 people were killed in airstrikes on a Syrian refugee camp on May 5, as rebel forces, including jihadi militias, seized a strategic village – near Aleppo – from the regime.
Women and children were reported among the victims of the bombardment on 5 May, which hit the Sarmada camp in the northern Idlib province that housed Syrians displaced by the conflict – causing a further exodus to Turkey.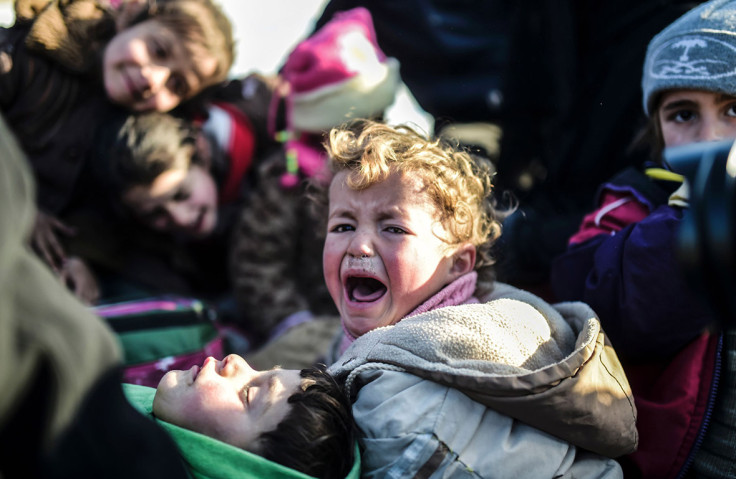 The Syrian Observatory for Human Rights reported that Turkish border guards have targeted citizens on the border, killing 30 of them since the beginning of this year.
The violence against Syrian refugees comes as the European Union has shut its own borders to asylum seekers arriving illegally from Turkey. The Turkish government is ready to work with the EU to curb migration flows to Europe, providing that the EU covers costs, including aid to help refugees in the country. In March, the EU concluded a €6 billion deal with Ankara to operate a 'one-in, one-out' policy for refugees arriving from Syria and committed a further €6 billion in aid to assist Syrians in Turkey while offering the prospect of visa-free travel for Turkish citizens.
Human Rights Watch has presented its findings to the Turkish interior minister, urging Turkey to investigate the allegations.