Here's a regatta with a difference – all of the boats are made out of beer cans. The annual event is held in (where else?) Australia. The Darwin Beer Can Regatta was started in 1974 as a way to clean up beer cans littering local streets. Competing craft must be made largely from recycled drinks containers (beer and soft drink cans, milk cartons and plastic bottles) and are not tested for seaworthiness before the race – sinking simply adds to the excitement.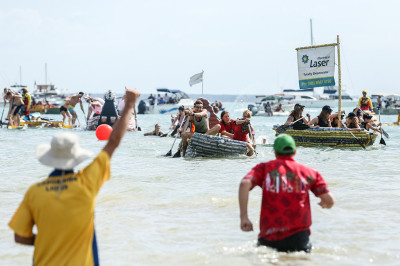 This year race was won by a "collective of crazy women" representing Darwin's LGBT community, in a boat named 'Rosie' in honour of a member the community who died recently. Crew member Tracey Knighton told NT News: "We want people in the Northern Territory to see gay, lesbian and bi people are all here and all want the same things as everyone else — to get ahead in life and have a laugh and sail a beer can boat."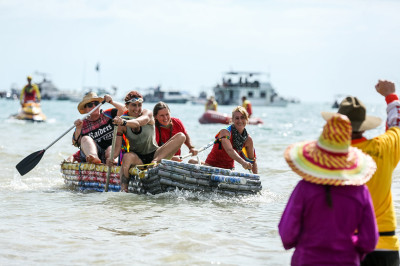 The event is run by the Lions Club and raises money for charity. Organisers estimate they have donated more than A$1.5m (£884,621) to charitable causes over the lifetime of the event, which sounds like a good reason to start emptying more beer cans.