'Remain' lawyer Jo Maugham calls out Katie Hopkins' over 'ill-informed attack typical of far right'
Maugham responds to tweets naming his famous father David Benedictus.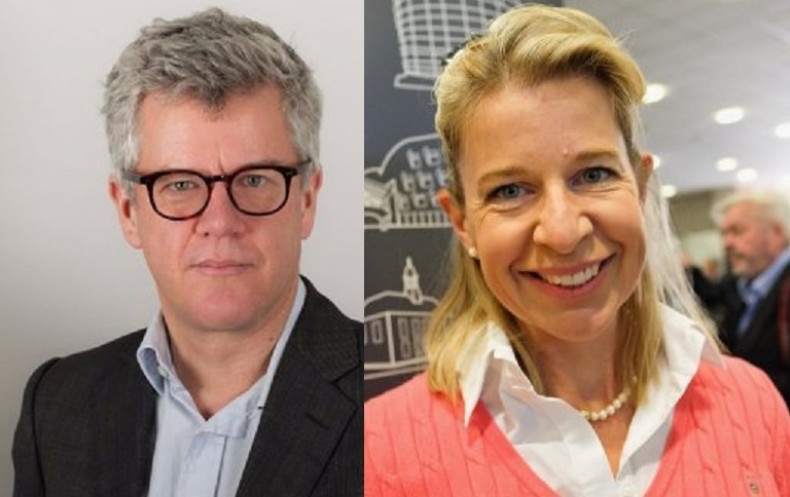 London lawyer turned staunch Remainer Jo Maugham has hit back at controversial columnist Katie Hopkins over her claims that his famous father proves he "could not be further from the will" of the 17 million people who voted for Brexit.
Maugham, son of the author David Benedictus, responded to the criticism from Hopkins after she replied to one of his tweets in which he states: "Let's be clear: Staying in the Single Market and Customs Union are key steps in avoiding an economic breakdown that could deliver fascism."
Hopkins, an outspoken Leave voter during the EU Referendum, made a reference to his father known for his books including, The Fourth of July as well as a sequel to the Winnie the Pooh novels, while replying to the tweet from Maugham.
Hopkins wrote: "Let's be clear. You are called Jolyon, son of Eton-educated Benedictus. You could not be further from the will of 17 million people, love."
Maugham replied to Hopkins in a series of follow-up tweets dismissing the "ill-informed" attack from Hopkins as something he would "expect from her and the far right".
He said: "David Benedictus is my biological father, and did go to Eton. There's no mystery about this: it's in his Who's Who entry.
"I did not meet him – or even know of his existence – until I was 17. I was raised not knowing I was adopted. I was brought up my mother, the daughter of an electrician, and her husband, the son of a plumber, in NZ.
"David met my mother when she was 19 and studying – the first in my family to be educated beyond school – at North London Poly. They knew but barely knew one another. As was then the Etonian way he, through his lawyers, denied paternity and paid my mother £5pw.
"My mother and her later husband met at Teachers' College in NZ and brought me up until I was 16 then kicked me out. I worked as a cleaner of the girls' secondary school whilst still at the co-ed secondary school to support myself.
"I struggled for money. I could afford only to board with older men, two in succession. Neither's interest in me was purely financial.
"So I have known poverty, and what it means. Katie Hopkins' ill-informed attack on me is what I would expect from her and the far right."
Hopkins replied again several hours after the series of tweets to say how Maugham's life is "of no consequence" to her and reiterating how she stands with the 17 million people who voted for Brexit.
Maugham replied: "We - who voted Leave and Remain alike - cherish our values of honesty and decency. You don't speak for us. You stand alone."
Last year, Maugham gained headlines last December for launching a crowd-sourced legal challenge to ask the Irish High Court to examine whether Article 50 could be revoked once it had been triggered.
Theresa May triggered Article 50 on 29 March 2017, beginning the two-year negotiation period before Britain leaves the EU.