Remains of British tourist Steven Cook found in well in Crete decade after vanishing
Missing man from Sandbach in Cheshire disappeared in 2005 on a night out with friends in Malia.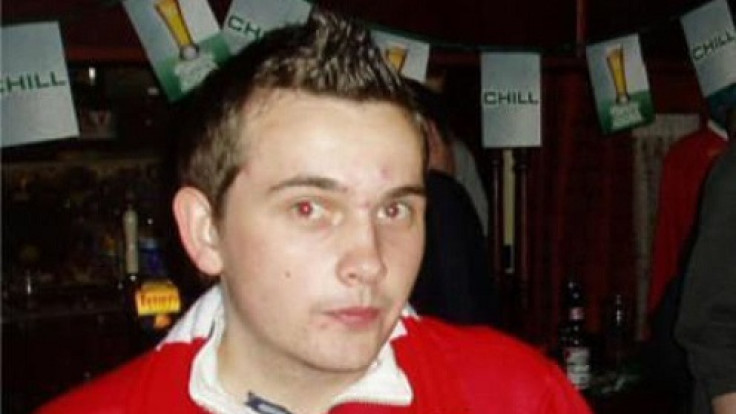 The remains of a British holidaymaker who went missing in Crete over a decade ago have been found in a well on the island, police have confirmed.
Steven Cook, from Sandbach in Cheshire, disappeared in 2005 while on a night out with friends in Malia. He had been drinking with them but left the pub by himself at the end of the night.
He was last seen in a bar asking for directions to his hotel before walking off in the wrong direction. It was the 20-year-old's first holiday without his family.
Following his disappearance his parents, Norman and Pat, put up a €7,000 (£5,900) reward for information. Despite TV appeals in both Greece and the UK, he was never found.
The Cook family had earlier believed that he may have suffered an injury resulting in amnesia. They refused to declare him officially dead.
Twelve years after his disappearance, Cheshire Police were told in mid-February of the discovery of the remains. Forensic tests were carried out at a local hospital and confirmed the remains were those of Cook.
According to the Telegraph, Detective Inspector Gary McIntyre said: "Cheshire Constabulary was made aware of the discovery of human remains in a well in Malia, Crete.
"Officers have been in close liaison with the Greek authorities and have been awaiting further information. The remains were removed from the site and taken to a nearby hospital for further forensic examination.
Support will continue
"We have now received confirmation from the Greek authorities that the remains belong to Steven Cook, who went missing on 1 September 2005.
"Steven's family have been kept fully updated on the developments and are being supported by Cheshire officers. They have been provided with support since Steven first went missing and this will continue over the coming weeks.
"Steven's relatives have asked for their privacy to be respected as they are trying to come to terms with the news.
"It is important to remember that the discovery of Steven's body is being managed by the Greek authorities, who have had primacy for this case since Steven was first reported missing, and they will continue to liaise with us moving forward."
Vacuum full of pain
Following the discovery his family said they would be bringing the remains home to say their farewells.
Posting a poignant message on the Find Steven Cook Facebook group, they described the emotional turmoil they had suffered since he went missing and the sense of closure as they prepared to bring him home.
"Having a loved one go missing is a vacuum full of pain. If they are no longer with us then the idle mind imagines horrors of 'what ifs' in order to account for them being alive and not in touch.
"The not knowing hurts but not as much as the thoughts that your imagination conjures in the dark hours whilst also having to try and quench the flames of 'what ifs', rumours and gossip that becomes accepted as fact.
"Knowing that Steve is now coming home is an end to all of that and the fog can lift at last. In getting Steve home then we have truly found him again, and he will now continue to live through the shared memories of all that knew him."
© Copyright IBTimes 2023. All rights reserved.