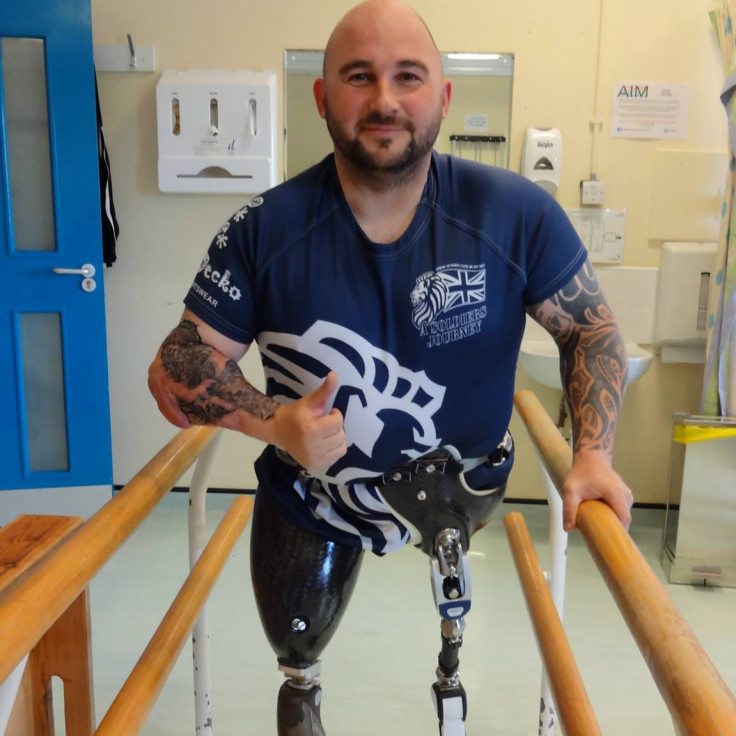 Sergeant Rick Clement, a British soldier who lost his legs in Afghanistan, will lay a wreath in honour of fallen comrades on Remembrance Day on Sunday (8 November). He will attempt to walk on his prosthetic limbs unaided for the first time for a distance of 10 metres.
Rick Clement, from Blackpool, Lancashire, stepped on a landmine in 2010 while serving as a sergeant with the Duke of Lancaster's Regiment in Afghanistan. He spent months in hospital recovering, while also learning to walk on prosthetic legs.
"The blast took both of my legs (and caused) a lot of internal injuries and damage to the genital area which left me unable to have children," he told Sky News about the tragic incident. "It was catastrophic and I'm lucky to be here," he added.
"There were struggling times in hospital in the first few months when I thought that was the end of life as I knew it and I would need to be looked after the rest of my life… But thankfully with the support of my family and friends and all the military guys, who are another family, I managed to get through it okay."
The soldier will pay respects to his close friends Jordan, Nigel, Taggi and Rocco, who were killed in service in Afghanistan. "I use them as inspiration for me to get out of bed and carry on," he said
"They'll probably be up there hoping I'll trip over so they can have a good laugh, to be fair. I hope they'll be very proud, definitely," saying that taking his few steps to honour those who paid the 'ultimate sacrifice' means the world to him.
In a letter published on the Mirror explains why it's important to take the time to remember and honour fallen soldiers: