British Military Widows and Widowers Granted Pensions For Life After Remarrying
Prime Minister David Cameron: 'Absolutely wrong' that loophole blocking spouses from their pensions existed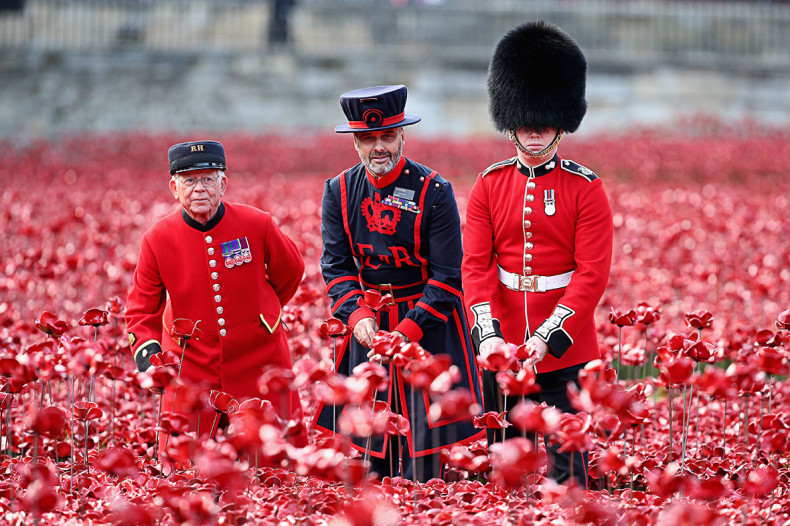 Thousands of British war widows and widowers will now be able to remarry without losing their military pension, after Prime Minister David Cameron closed a loophole in "archaic" Ministry of Defence rules.
The loophole had prevented war widows and widowers who chose to remarry or live with a new partner from receiving the military pensions. The loophole applied to pensions put in place between 1973 and 2005, meaning it affected husbands and wives of military personnel who served in the Falklands, Northern Ireland, Iraq and Afghanistan.
Pensions put in place before or after this period were not affected, which campaigners said was unfair.
The change means that all spouses and civil partners who are beneficiaries of a military pension will be able to remarry without losing the pension from 1 April 2015.
Cameron, who will meet military widows in Downing Street tomorrow as part of the Remembrance Day events, said: "It is absolutely wrong that some Armed Forces widows lost their pension if they choose to remarry. This means that people who have made huge sacrifices for our country have had to make an agonising choice between their financial security or loneliness.
"This is a long-standing grievance and I think one which is very justified. I'm delighted that we can afford to make this change and give justice to these people."
The cost of the change will be around £120m over the next 40 year and will apply to an estimated 3,000 widows. The changes do not apply retrospectively, although Defence Minister Anna Soubry said she was "quite happy" to look at whether the changes should be.
She said: "The money is not actually very much in the overall scheme of things, it's the principle that's important."
Mary Moreland, of the War Widow's Association, said: "We are absolutely delighted that the government has listened and this anomaly has been corrected. It means that all war widows will be treated equally."