Remembrance Day: Queen to Lay Wreath At Cenotaph As Part of UK Remembrance Sunday Events
Royal family will join current and former servicemen and women at Cenotaph ceremony to mark 100 years since start of the First World War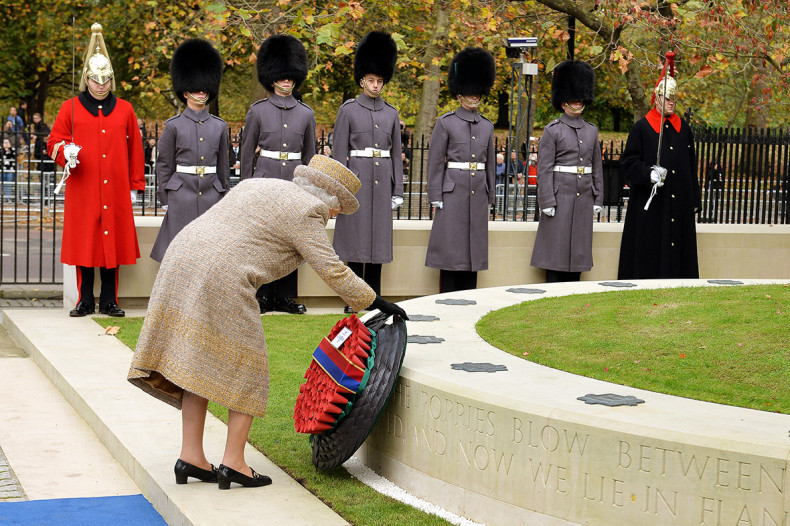 The Queen will lay her traditional wreath at the Cenotaph in London today as part of Remembrance Sunday events to be held across the UK.
The monarch will be joined by the Duke of Edinburgh, the Prince of Wales, the Duchess of Cornwall, and the Earl and Countess of Wessex.
UK Prime Minister David Cameron said this year's events are especially significant because they mark 100 years since the start of World War One, the 70<sup>th anniversary of the D-Day landings and the end of the UK's involvement in Afghanistan.
"Today we stand united to remember the courageous men and women who have served our country, defended our freedoms and kept us safe," he said.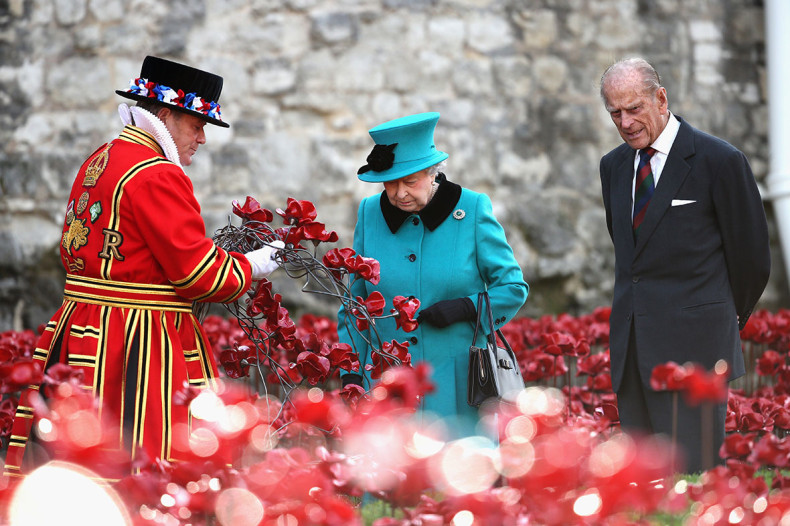 "We remember all those who have fallen and those who have risked their lives to protect us.
"We owe each and every member of our armed forces and the families who support them a tremendous debt – one that can never be repaid – and I pay huge tribute to their bravery and resolve."
Current and former servicemen and women will take part in a procession at the Cenotaph ceremony. A First World War gun will also be fired by the King's Troop Royal Horse Artillery to mark the beginning and end of a two-minute silence at 11am.
In Staffordshire, a service will be held at the National Memorial Arboretum, where wreaths will be laid at the memorial stone.
Tightened security
In Glasgow, a two-minute silence will be held at the Cenotaph in George Square, while in Edinburgh, a parade will take place from the Edinburgh Castle Esplanade to the city's stone of remembrance. Among those attending will be Alex Salmond, the First Minister of Scotland.
Later this evening, falling poppies will be projected onto Big Ben.
Scotland Yard said tightened security will be in place around London amid heightened fears of a terror attack.
Police detained four men at police stations across London after they uncovered a suspected terror plot to target the Queen during the Cenotaph commemoration ceremony.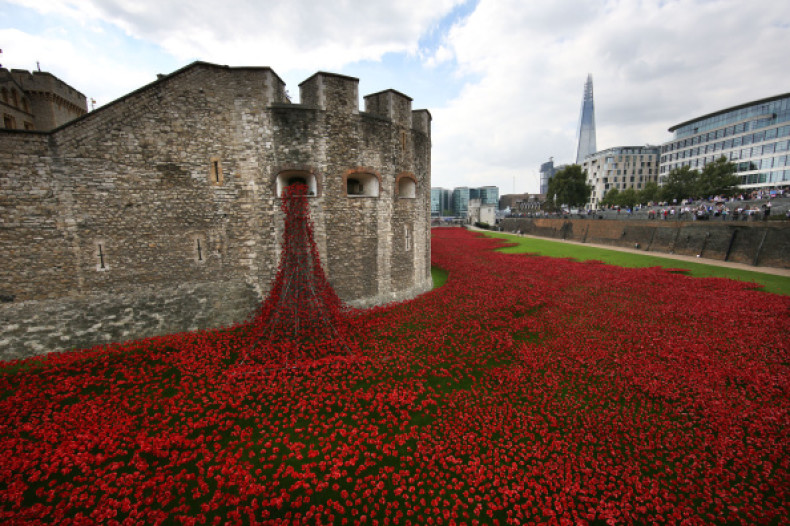 Blood Swept Lands and Seas of Red
On Saturday, the Queen and other members of the royal family joined veterans and members of the public at the Royal British Legion's annual Festival of Remembrance at the Royal Albert Hall.
David Cameron and his wife Samantha also visited the Blood Swept Lands and Seas of Red poppy installation at the Tower of London, where they planted a poppy.
The artwork, created by artist Paul Cummins, and with setting by stage designer Top Piper, features 888,246 ceramic poppies, each one representing a British or Commonwealth death during the conflict.
The installation will be dismantled on 12 November but the wave segment will now stay in place until the end of the month before going on tour across the UK.