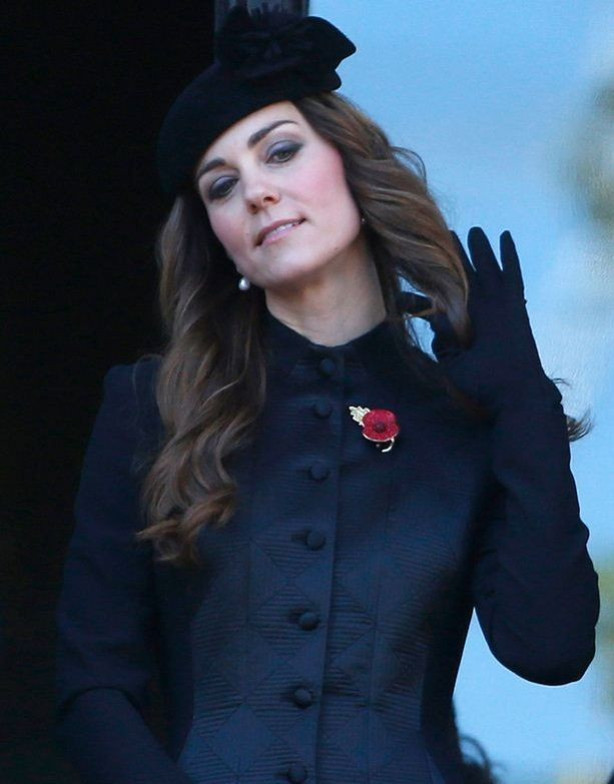 Prince William and Kate Middleton attended the remembrance service at Cenotaph while Prince Charles met war veterans in India to mark Remembrance Sunday 2013 on 10 November.
The Duke and Duchess of Cambridge took part in the commemoration led by the Queen as thousands of military veterans marched past the Cenotaph.
Prince William laid wreath to mark Remembrance Day, also known as Poppy day, to commemorate the sacrifices of members of the British and Commonwealth military forces and of civilians in times of two World Wars. The Duke of Cambridge was later joined by Princess Anne and Prince Philip in observing a two-minute silence.
Aptly dressed in a navy coat dress ensemble and sporting curly hairdo, Kate Middleton observed the ceremony from a balcony. The Duchess was accompanied by Sophie, Countess of Wessex, and Commander Tim Laurence.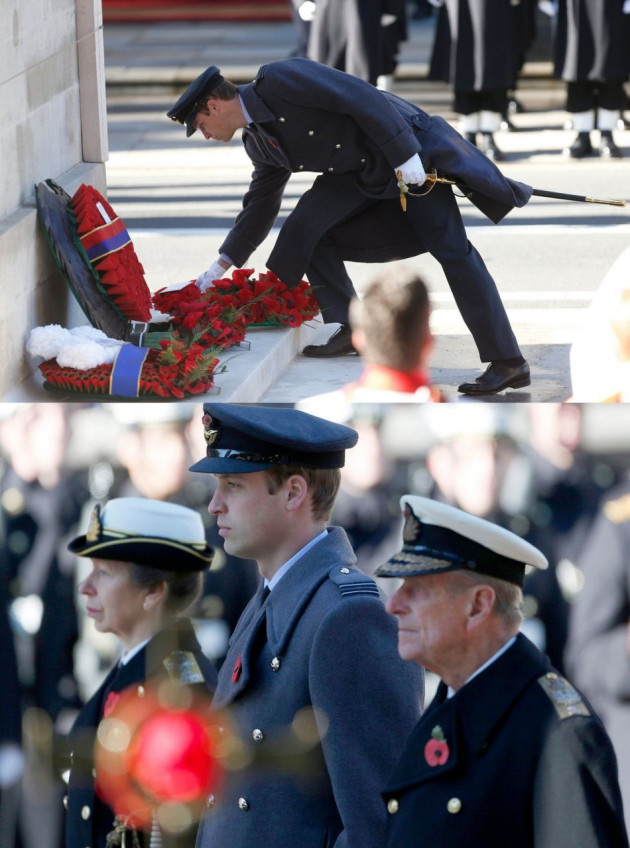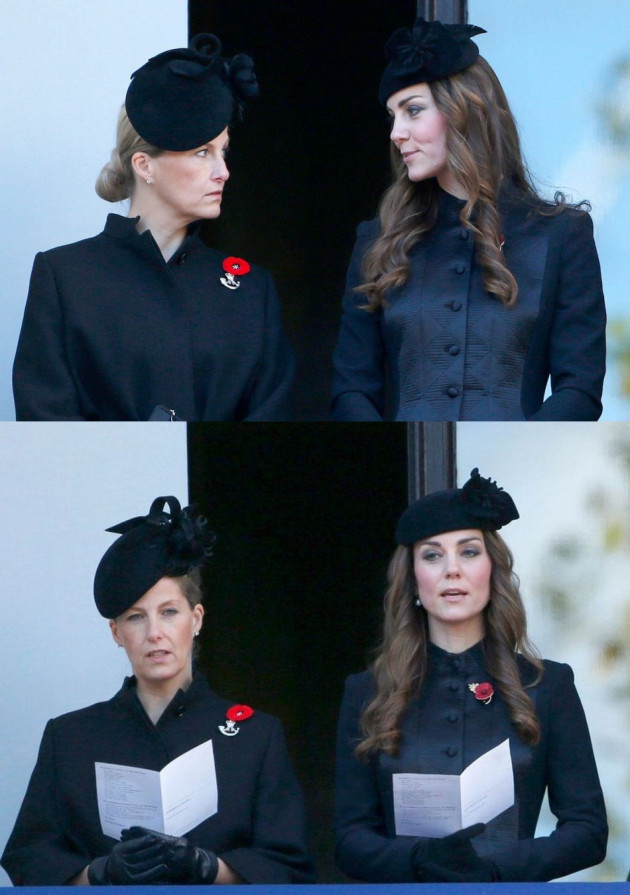 Charles' Remembrance Sunday in India
Prince Charles and Camilla, who are making a nine-day visit to India, spent Remembrance Sunday in Mumbai and Pune.
In Mumbai, the Prince of Wales and the Duchess of Cornwall visited St. John the Evangelist Church, also known as the Afghan Church, for a commemorative service for those who have fallen in service, according to Clarence House. The royal couple also met a 92 year-old war veteran, the last living holder of the Burma Star in India.
In Pune, Their Royal Highnesses visited Kirkee Memorial which commemorates more than 1, 800 servicemen who died in India during First World War.
Prince Charles paid his homage at the Kirkee Commonwealth Cemetery, which contains 1,668 Commonwealth burials of World War II, by laying a wreath.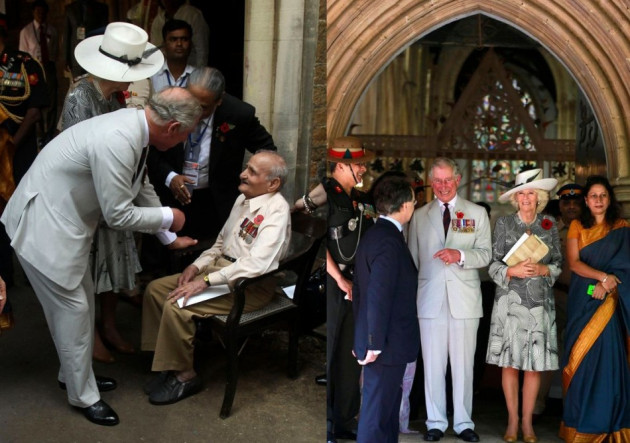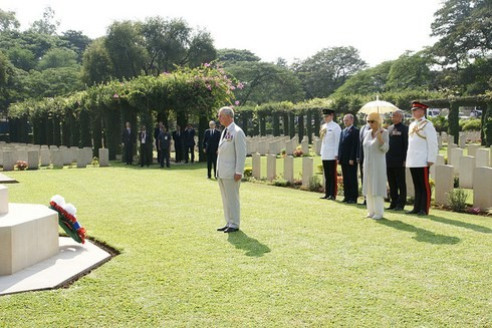 Prince Charles and Camilla, who began their India tour on 6 November, move on to Sri Lanka on 14 November, the prince's 65th birthday, to attend the 2013 Commonwealth Heads of Government Meeting (CHOGM) in Colombo.
In India, they have visited the Indian Military Academy, the country's largest Hindu temple and taken part in cultural and religious fairs.