A report condemning Turkey over its record on free speech and democracy, following a failed military coup attempt in July 2016, could further strain relations between the EU and President Recep Tayyip Erdogan.
There are concerns that the publication of the European Commission report on Turkey's progress to EU membership could possible result in the collapse of the refugee deal brokered between the bloc and the Turkish government.
The statement called on Turkey to "safeguard its parliamentary democracy, including the respect for human rights, the rule of law, fundamental freedoms and the right of everyone to a fair trial, also in conformity with its commitments as a candidate country".
Hans Peter Doskozil, Austria's defence minister, has called on the EU to draw up emergency plans if Erdogan responds to criticism in the report by abandoning the deal to stop refugees from entering Europe via Turkey to Greece. "We must make sure that we are ready to act," The Times reports him as saying.
The commission's President, Jean-Claude Juncker, did not mince his words. He said that human rights rules would not be bent for Turkey, warning that its application for EU membership could be annulled if it reintroduces the death penalty. Erdogan has publicly backed capital punishment, vowing to ask parliament to consider reintroducing it for those found guilty of plotting a botched coup attempt in July.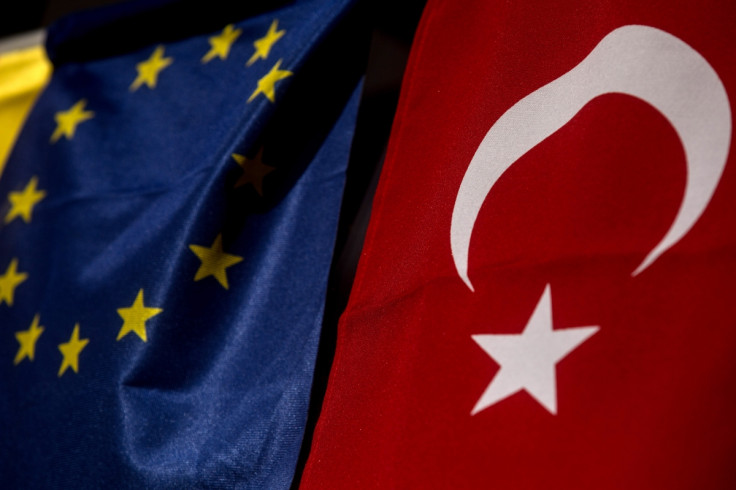 "Everything the Turkish authorities are doing today leads me to believe that, in the end, Turkey does not want to be ready to respect European standards," Juncker said. He asked Erdogan to immediately state "whether Turkey really wants to be — yes or no — a member of the EU".
Jean Asselborn, Luxembourg's foreign minister, went further by comparing Turkey's post-coup crackdown to the policies of Nazi Germany.
However, Turkey's EU Affairs Minister, Omer Celik, while acknowledging that relations with the EU were "in a very fragile period", remained steadfastly behind Erdogan, saying that the government's hard-hitting measures were to "protect democracy" against coup plotters to whom "the Nazis are like apprentices".
In a statement agreed by all member states, the EU expressed "grave concern" over the Turkish government's crackdown following the coup.
Unsurprisingly, the Turkish foreign ministry slammed the EU, saying that its statement was "unacceptable", Anadolu Agency reports. In a statement released on 8 November, the ministry said the EU "had lost credibility among Turkish people".
It added: "The EU — which did not give us the support we expected from them after the July 15 coup attempt, and adopted a prejudiced attitude — unfortunately insists on not understanding Turkey's sensitivities regarding the fight against terrorism."
Last week, two leaders of Turkey's pro-Kurdish Peoples' Democratic Party were arrested along with several lawmakers for allegedly failing to answer public prosecutors' summons linked to a counter-terrorism investigation. The lawmakers may face prosecution under anti-terrorism laws after their parliamentary immunity was lifted earlier this year.