One dead in California polling station attack as police warn shooter 'still on the run'
Authorities said they are dealing with at least one suspect who is heavily armed.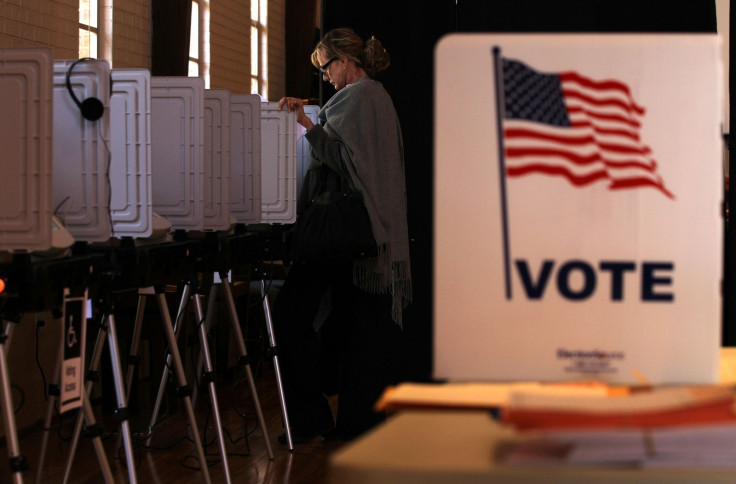 One person has been killed and at least three others injured in a shooting near a polling station in Azusa, California. Los Angeles County Sheriff's Captain Jeff Scroggin said police were responding to the active shooting, which involved at least one heavily armed suspect.
Few details have been released about the attack in a residential neighbourhood with officer Jerry Willison of the Azusa Police Department telling the Associated Press that the situation was volatile and critical.
The Los Angeles Times reported that at least one of the victims was heading to the polling station to vote. When officers arrived, they found a man armed with a rifle who immediately opened fire. Officers were forced to take cover as they exchanged gunfire with the suspect.
The suspect barricaded himself inside a nearby house. No officers were injured during the shootout.
Witness Roberto Chavez, 67, said he saw the gunman fire at least 10 rounds at a group of people. The suspect, wearing a white shirt and black pants, reportedly ran into a home three doors down from Chavez. The man and his wife were told to shelter in place. "It's a very dangerous situation," Chavez said.
The Los Angeles County Fire Department said that firefighters were treating four patients. According to NBC, a police helicopter took at least one person to hospital. Azusa police asked residents to keep away from the area.
Officials said the Azusa Union School District issued a lock-down for the Slauson Middle and Mountain View Elementary schools. Elizabeth Hopkinson, who was dropping off her mail-in ballot when the shooting happened, told NBC Los Angeles that she and her 9-month-old son were locked down at Slauson Middle School with about 25 others.
Los Angeles County Registrar Dean Logan urged voters to avoid the area after two polling stations were affected and "if necessary, cast a ballot at an alternate polling location."
More to follow...
© Copyright IBTimes 2023. All rights reserved.