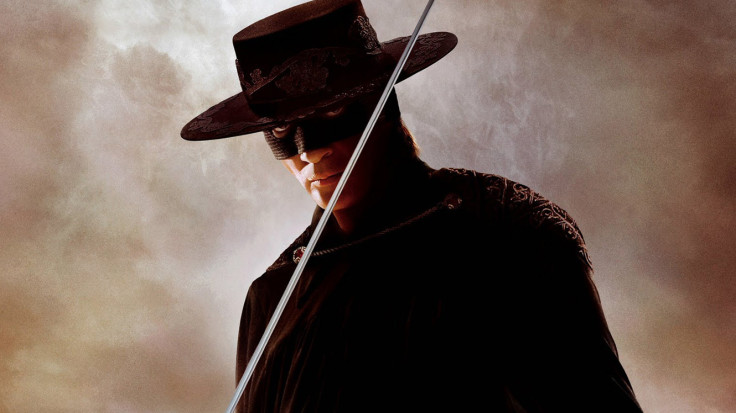 Widespread travel chaos, evacuations and reports of an active shooter on the loose at LAX airport in Los Angeles may have been sparked by a man dressed as Zorro and brandishing a plastic sword, US authorities have said.
On (Sunday) 28 August, just after 8:30pm, police were called to Terminal 7 of the busy airport to apprehend a "man dressed in black with a sword, wearing a mask." The Los Angeles Airport Police Division approached the man with weapons drawn and arrested him on the spot.
The encounter, which was filmed by an eyewitness and quickly posted to social media, is believed to have been the catalyst for the spread of word-of-mouth panic that left many fleeing the scene.
A slew of posts on Twitter spread which claimed shots had been fired and videos emerged that showed people running from packed terminals.
The airport shut down multiple areas of the arrival and departure lounges as police investigated the incident – causing a massive backlog of traffic. However, in the wake of reports, an investigation found no shooting had taken place and police later found the man's 'sword' was made of plastic.
Speaking to ABC News, the man dressed as Zorro, who remained unnamed, said: "They turned me over, put handcuffs on me and then told me what was going on [...] they searched me."
"What happened was somebody called and said there's a man in dark clothing out here. They got scared, I guess. But I'm sitting here calling for transportation. Next thing I know, they let me go. They explained to me that crazy stuff happens in the airports."
Among those caught up in the situation was Match of the Day presenter Gary Lineker, who tweeted: "Flight I'm on to LA diverted to Las Vegas due to guy dressed as Zorro waving a plastic sword at LAX. Presumably he was on his way to Vegas."
In a move to calm mounting fears, police division Assistant Chief Dave Maggard told reporters: "These are difficult situations, because there were multiple reports of something that was very significant and potentially very dangerous.
"I think our officers did an excellent job – they followed their protocols and they worked hard to make sure that if there was a threat that they found it and addressed it. We didn't obviously find that tonight."
And on social media, prominent LAPD officers attempted to set the record straight. "Report of shooting at LAX proven to be loud noises only no shots fired no injuries investigation continues to locate source," wrote Andy Neiman, commanding officer of LAPD media relations.
According to Reuters, the backlog caused by the incident continued to have ramifications well into Monday 29 August. The news agency reported that nearly 300 flights had been delayed, 27 had been diverted to other airports and two were cancelled altogether.