Republican candidate debate: Jeb Bush would put Margaret Thatcher on $10 note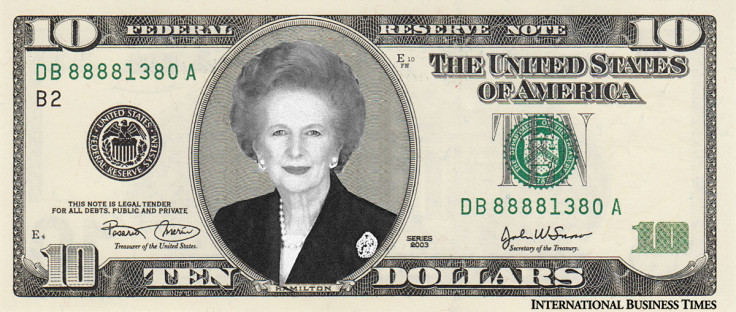 During last night's Republican candidate debate, presidential hopefuls were asked who they would put on the new $10 bills and former Florida governor Jeb Bush chose Britain's first female prime minister, Margaret Thatcher, as the face of the note. He told the audience that while the move was unlikely to happen, he wanted to choose a "strong leader" and that Thatcher "certainly was a strong leader that restored the United Kingdom into greatness".
The US Treasury is currently redesigning the $10 note, which is due to go into circulation in 2020, and the government has asked the public for suggestions. A woman will be chosen as the face of the new note in honour of the 100th anniversary of women gaining the right to vote.
Bush was not the only Republican candidate to choose a non-American to be placed on the new bills, with Ohio Senator John Kasich choosing Mother Teresa. However, Bush's choice was the most unexpected. Margaret Thatcher was trending in the United States on Thursday morning (17 September) as people took to social media to air their views on Bush's choice.
Carly Fiorina, the only woman in last night's debate, insisted she wouldn't change the $10 or $20 bill, saying she doesn't think it helps to change the history of the country. She went on to add: "What I would think is that we ought to recognise that women are not a special interest group. Women are the majority of this nation. We are half the potential of this nation, and this nation will be better off when every woman has the opportunity to live the life she chooses."
Meanwhile, other candidates chose their own family members to be the new face of the note. Arkansas governor Mike Huckabee chose his wife and Ben Carson put forth his mother.
© Copyright IBTimes 2023. All rights reserved.