Concerns over the safety of the 44 sailors onboard the missing Argentine submarine have started to escalate as search efforts remained futile, almost a week after the vessel disappeared. While the families of the crew wait with bated breath for the return of their loved ones, Argentina's navy is starting to grow concerned about the ARA San Juan's depleting oxygen levels.
Navy spokesperson Enrique Balbi said that search and rescue efforts have been extended to cover a search area "two times the size of Beunos Aires". "We are considering all possibilities and obviously the most critical situation would be the fact that we are on the sixth day of oxygen," he said on Tuesday (21 November).
The navy lost contact with the sub on 15 November. At the time it was submerged and there has been no information if it ascended to the ocean surface to get access to fresh oxygen. Prior to their last contact, the vessel's captain had reported a "short circuit" in the battery system.
On Tuesday, it was reported that the US Navy had detected an object 70 meters deep and 300 km from the coast of Puerto Madryn. The Clarin news website also stated that a new signal was identified and a fleet of rescue planes and ships have been deployed to identify the source.
Over seven countries have offered support in efforts to find the sub and more than four thousand people are currently engaged in the rescue operation. Britian's HMS Protector has already been contributing to the search in the South Atlantic and HMS Clyde changed its path from South Georgia to join the hunt.
Despite growing concerns over the lives of the crew members, not every Argentinean is content to accept international help, turning the issue into a political one.
"F**k you! Pirates," Argentina's Workers' Party leader Gabriel Solano posted on Twitter, in reference to the Royal Navy. "You are responsible for war crimes, like the sinking of the General Belgrado," he added.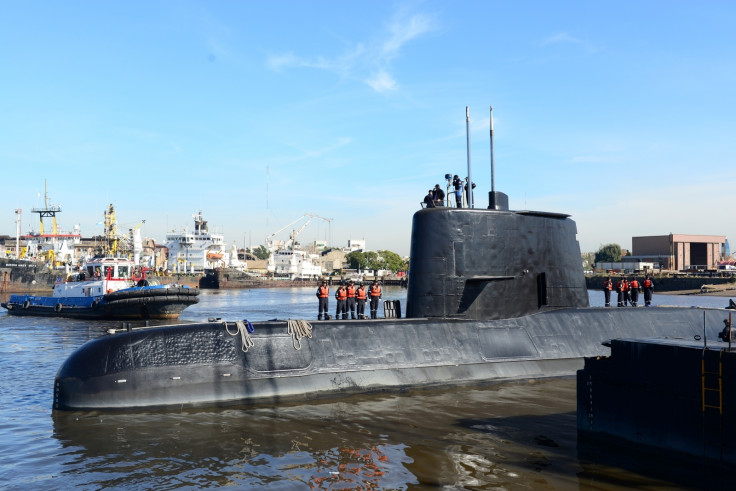 Prior to Solano's outburst, Fernando Esteche, the leader of the Quebracho party, also described the British forces as pirates. "Yesterday they sank the Belgrano outside the exclusion zone and today they want thanks for their collaboration in the search for the ARA San Juan," he posted online. "That they help but that they do not expect anything in return because they still occupy our islands. These are the laws of the sea!"
Argentineans immediately reacted to the criticism, slamming the two politicians for their efforts to deviate focus from the main issue at hand and use inflammatory comments to attack the UK.