Resident Evil 7 could be Xbox One's first third party Play Anywhere title
Capcom confirms cross-save, but without cross-buy it's fairly useless.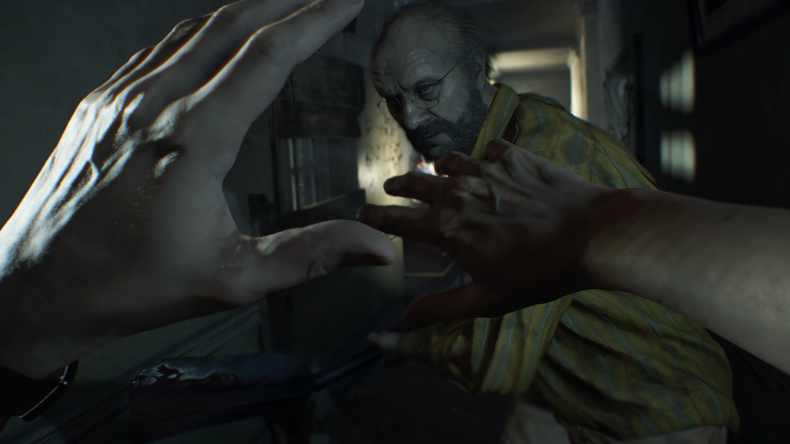 Capcom has confirmed that upcoming horror sequel Resident Evil 7 will support a cross-save feature across PC and Xbox One versions of the game, leading to speculation that it could also feature cross-buy as part of Microsoft's Play Anywhere initiative.
Cross-save functionality was mentioned in a Japanese magazine feature about the game, which stated that "the Windows Store version can share play data with the Xbox One version". This was later verified by Capcom after IGN reached out for clarification.
Capcom couldn't be drawn on whether the game will feature cross-buy in tandem with cross-save, but the two typically walk hand-in-hand. The fact that the Microsoft Store was specifically mentioned over Steam or any other PC sales platform, lends credence to the speculation.
If players could purchase either the Windows Store or Xbox One downloadable version of Resident Evil 7 – and instantly be granted a copy on both platforms – the game would be the first third-party title to be included under Microsoft's Play Anywhere program.
Announced at E3 in June, Play Anywhere encompasses recent Xbox One exclusives Gears of War 4, Forza Horizon 3 and ReCore, as well as future releases like Sea of Thieves, Cuphead and We Happy Few and allows players to transition their saves from the Xbox One copy to the Windows 10 copy as many times as they wish.
Cross-save without cross-buy would be pretty much pointless, so right now it looks like Capcom's house of horrors will indeed be getting cross-buy between the two platforms. The PS4 version, it seems, will stand alone.
Resident Evil 7 was announced at E3 after months of speculation, and represents a dramatic change of pace for a series which had become more action-orientated over the years. Presented in first person, the game is set in a worn down plantation house in America's Deep South. Inside the player will find... well, they won't find anything good.
Resident Evil 7 will be released on 24 January.
For all the latest video game news follow us on Twitter @IBTGamesUK