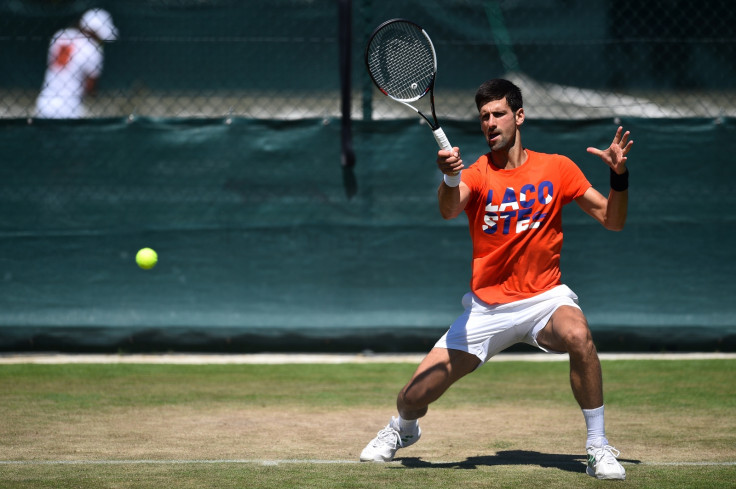 Novak Djokovic is hoping a better work-life balance will help address his recent decline as he prepares to embark on attempts to win a fourth Wimbledon title. The Serbian has suffered a dire last 12 months which has included losing his world number one ranking and heads into SW19 as one of the outsiders at The Championships.
A champion in 2011, 2014 and 2015, Djokovic should be regarded as one of the main contenders for the title but a complete loss of form – the latest blip come via a quarter-final exit at the French Open – means he is not regarded as one of the favourites. Roger Federer and Rafael Nadal's resurgence in 2017 sees them as the frontrunners alongside defending champion Andy Murray.
Djokovic has spoken about taking a break from the sport amid speculation over problems in his personal life. Wife Jelana is pregnant with the couples' second child and that is helping the 12-time major champion discover a sense of perspective which could prove key when he begins his campaign at Wimbledon against Martin Klizan
"When things are completely going your way, in this case in my professional tennis career, when I was winning constantly and being dominant in the tennis world, you're happy and you're content," said Djokovic. "You feel like everything is kind of revolving around tennis. But it's not like that. Some other things were suffering during that time.
"So it's always figuring out what's the right balance and right formula to be completely in peace and satisfied with yourself, and everything that you do. I used to base all my happiness on winning a tennis match. I think many athletes today are doing that.
"So I try not to do that anymore. Of course, I would love to win every single tennis match I play in, but I don't try to take that as a very essential moment in my life which determines my happiness. It's a different approach but I'm still here and I'm still motivated, I still keep on going. I'm still glad to experience whatever my professional tennis career has for me."
The 30-year-old won just his second title of the year to warm-up for Wimbledon with victory at the Aegon International in Eastbourne. The timely victory comes as Djokovic has made another change to his coaching team with the addition of Mario Ancic.
Andre Agassi has worked with Djokovic since the French Open and will be present in London throughout his campaign at the third major championship of the year. With the American unable to commit full-time to Djokovic, Ancic – a former world number seven - is seen as a longer-term appointment.